Cabinet clears Triple Talaq Bill, three-year jail for violators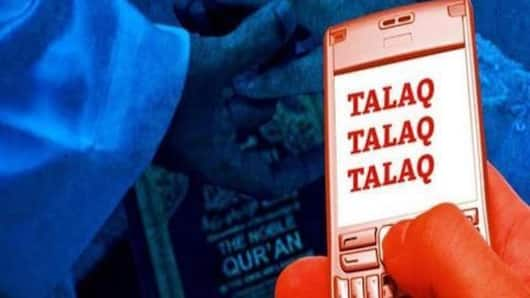 The Cabinet has cleared the Muslim Women (Protection of Rights on Marriage) Bill, 2017, which makes triple talaq an offense.
Violators can get three-year jail term.
The draft law was formulated by a team comprising Rajnath Singh, Sushma Swaraj, Arun Jaitley, Ravi Shankar Prasad and PP Chaudhary.
After the Center sought states' views, Assam, MP, Jharkhand, Maharashtra, UP, Manipur and Uttarakhand supported the legislation.
In context
Government to make Triple Talaq non-bailable offense
About
What is Triple Talaq?
Triple Talaq is a means of dissolution of marriage in Muslim society. Under this practice, a marriage is deemed dissolved once the husband says "Talaq" thrice.
Banned in 22 countries, including some Muslim dominated countries, the practice has been widely criticized for discrimination against women.
In a landmark judgement, a five-judge bench of the SC banned Triple Talaq, terming it unconstitutional, In Aug'17.
Bill
What did the draft bill propose?
According to the draft bill, victims would be able to seek custody of minor children as well as claim maintenance (for themselves and dependent children).
It would be applicable only to instant Triple Talaq or "Talaq-e-Biddat" victims and give them the power to approach a magistrate seeking custody of children and "subsistence allowance."
The magistrate would, however, take the final decision on such issues.
Love India news?
Stay updated with the latest happenings.
Notify Me
Subsistence allowance and custody
A government official said: "The provision of subsistence allowance and custody (of minor children) has been made to ensure that in case the husband asks the wife to leave the house she should have legal protection."
Details
Triple Talaq in any form could be criminal offense
The draft bill proposes "Triple Talaq" in any form - oral, written, or conveyed through SMS, email, WhatsApp, or any other means- should be considered illegal and void.
The Union Government is planning on making it a criminal offense because even after the apex court's verdict, many Muslim men have given Triple Talaq.
The Centre hopes this law would effectively deter the "social menace".