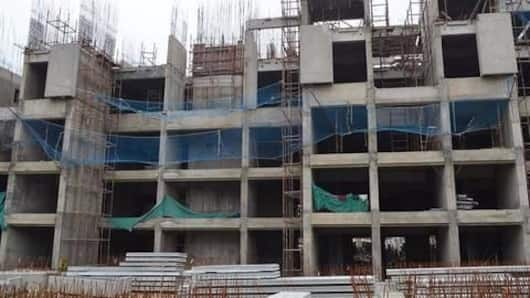 Noida: Amrapali builders refuse refund, cancer patient dies waiting
In a tragic incident, a man who booked a flat in Amrapali Dream Valley in Noida Extension died fighting and waiting for it for seven long years.
Yogesh Singh, who was suffering from cancer, fought for his flat while undergoing treatment.
His family says Singh would've survived if the builder returned his hard-earned money; he died due to shortage of funds for full treatment.
Protested for 45 days to get his money back
Singh lived in a rented house in Noida Sector-11 with his wife and eight-year-old son. He worked for a private organization in Sector-63 and on a Rs. 55,000 monthly salary.
All the homebuyers of various Amrapali Group projects recently protested outside the builders office in Sector-62.
Yogesh also participated in the protests for 45 days, but neither Amrapali nor the government resolved their issues.
Yogesh Singh's wife blames builder
Kavita said: "The builder had promised to deliver the flat within three years. For the flat, my husband took a loan of Rs. 10lakh to pay to the builder and the down payment was made from our savings. The builders have not kept their promise."
Love India news?
Stay updated with the latest happenings.
Yes, notify me
Kavita questions state, Central governments
Kavita stated they requested Amrapali officials to return the money they had invested; however, they did not return the amount.
In August, she and her husband, along with other homebuyers, had protested but nothing happened.
Questioning why the Central and state governments have not intervened, she said if there's no value for the common man, why they come asking for votes during elections.
Will fight for Yogesh's dream: Kavita
Criticizing the state and Central governments for their inaction, Kavita said: "The government is sleeping and people dying like this. I have nothing left now because my husband is no more, but now I will fight for his dream till my last breath."