Man brutally hacked to death, set afire over 'love jihad'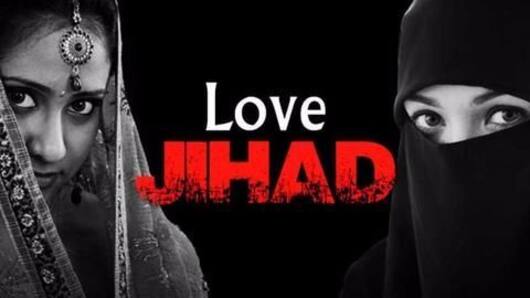 In a shocking incident, a man in Rajasthan brutally hacked to death a Muslim laborer and set him on fire allegedly for committing 'love jihad'.
He even made a video of the incident and uploaded it on social media, which has now gone viral.
The accused has been identified as Rajsamand-resident Shambhulal, TimesNow reports, and the victim as Mohammed Afrazul from West Bengal's Malda.
In context
Rajasthan: Man brutally murders another over 'love jihad'
Details
How the shocking event unfolded
The incident took place in Dev Heritage Road in Rajnagar of Rajsamand district. In the video, Shambhulal is heard saying those who indulge in 'love jihad' will meet the same fate as Afrazul.
He is seen attacking Afrazul with a sickle, pouring kerosene on him and then setting him ablaze.
Afrazul's bike was recovered from near the site.
Videos
Visuals of brutality in the many clips circulated
In one of the many clips circulated, Shambhulal is seen attacking Mohammed with an iron rod. He stabs him as he falls to the ground.
"Jihadis, leave our country," he shouts in another before setting his body on fire.
In yet another clip, a man that looks like Shambhulal says, "25 years ago Babri Masjid was razed but nothing has happened even now."
Love India news?
Stay updated with the latest happenings.
Notify Me
Accused arrested, nephew held for shooting the crime
Police have arrested Shambhulal, who told cops he wanted to save his wife from 'love jihad'. Police have also arrested his nephew who is suspected to have shot the incident. An SIT has been formed to probe the case.
08 Dec 2017
Rajasthan 'love jihad' murder: Victim's family demand death for accused
Relatives of Mohammed Afrazul, who was hacked to death and set afire in Rajasthan over 'love jihad', have sought the death sentence for his murderer.
"I am sure he had no love affair with anyone," his wife Gul Bahar Bibi cried in WB's Malda.
Rajasthan DGP OP Galhotra has also said the prosecution will demand the death penalty for the "cold-blooded" and "premeditated killing".
Mamata Banerjee condemns the 'heinous killing'
We strongly condemn the heinous killing of a labourer from Bengal in Rajasthan. How can people be so inhuman. Sad

— Mamata Banerjee (@MamataOfficial) December 7, 2017
Protests
Rights group demand CM, home minister's resignation
Meanwhile, several rights groups have demanded the resignation of Rajasthan CM Vasundhara Raje and Home Minister Gulab Chand Kataria.
"The BJP, which is in power with 160 MLA out of 200, needs to stop giving protection to these killers," a statement by various organizations said.
They also accused Raje of not condemning such hate attacks, a charge that the CM has denied.