Fake degree racket busted in Delhi, 15,000 marksheets seized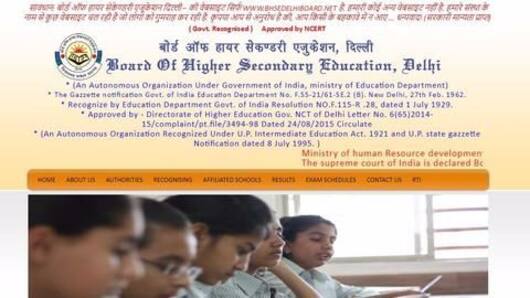 A fake education racket has been busted in Delhi and 15,000 marksheets recovered from them. Six persons including the 'chairperson' of the 'Board of Higher Secondary Education Delhi' have been arrested.
The marksheets seized were given out in the name of 17 different boards and universities.
Rubber stamps, printers and computers used in the operation were also seized.
In context
Fake education racket busted in Delhi
Site
Their website warned of other 'fraud' websites
The racketeers had created the website www.bhsedelhiboard.net for their 'board'. On the site, it declares itself as 'An Autonomous Organization Under Government of India, ministry of Education Department'.
It is apparently also recognized under the 'UP Intermediate Education Act. 1921'.
Ironically, it also declares that this is their only website and that some are cheating people by creating fake websites in their name.
A sample of the quality of content on the website
"This Board of Secondary Education Delhi is an Autonomies Board. The Board Institution and Indian constitution 29.30. Is granted the certified and education training the education is being given to the students to get the education is the Purpose of the Board to the impress."
Love India news?
Stay updated with the latest happenings.
Notify Me
Racket
Similar racket busted earlier charged upto Rs. 5L per marksheet
In February this year, the Delhi Police busted a similar racket involved in selling fake marksheets, degrees and diplomas of various boards, including of Bihar's Tilkamanjhi Bhagalpur University.
They were operating at www.indiaicsc.in, claiming to be under the ICSE.
Charges of fake marksheets went up to Rs. 5L. In two years, they had sold over 2,000 marksheets.
Four people were arrested.