Railways to soon rank trains, zones according to performance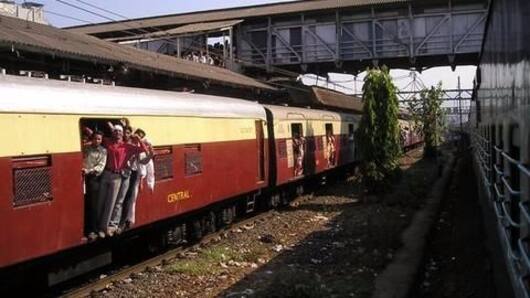 To encourage competition, the Railways will soon start ranking trains and zones according to their performance and releasing such reports publicly.
Trains will be scored on various parameters including cleanliness and punctuality, two long-standing issues for the ministry.
A monitoring team has already been put in place.
This is part of Railway Minister Piyush Goyal's efforts to overhaul the system before the 2019 elections.
In context
Railways to rank trains depending on performance
Process
How will it work?
The railway network is divided into 17 zones and further into sub-zones. For each zone, the ministry would analyze performance of trains based on parameters like "housekeeping and environment, coaching standard and punctuality".
Passengers would also be able to rate customer satisfaction online after journeys.
It would then make lists of the top and bottom ten trains of every zone and release them publicly.
Others
Railways' modernization plans on in full swing
The Railways has launched other initiatives to boost performance. It has roped in ISRO to assist in checking accidents at unmanned crossings and providing passengers real-time updates on train movement.
Goyal said all diesel-based engines would be replaced by electric engines in five years, which would save Rs. 11,500cr annually.
It is also acquiring 1L TV screens and several lakh chairs for stations.
Love India news?
Stay updated with the latest happenings.
Notify Me
28 Nov 2017
In major boost, Railways registers 50mn more passengers this year
Such schemes have shown results. Railways registered an increase of 50mn passengers during April-November'17, a rise of roughly 1% over the corresponding period in 2016.
After losing ridership continuously since 2013-14, volume had increased in 2016, but only by 1.4% by the end of the fiscal.
The Railways Ministry says the final numbers this time will surpass last year's.