How did an Afghan sex-worker get Aadhaar card as 'Delhiite'?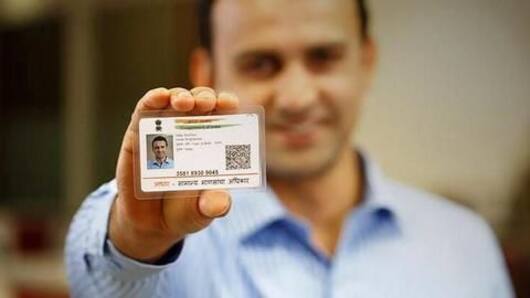 Even as activists wage war on Aadhaar based on its many alleged flaws, another case has come to light that might strengthen their case.
An Afghan woman was among 16 arrested for a prostitution racket in Gurugram.
But when asked for identification, she produced an Aadhaar card. According to it, 'Jagjeet Kaur' is a South Delhi resident.
However, this isn't the first such incident.
In context
Several cases of foreigners getting Aadhaar cards
Details
Afghan native named 'Jagjeet Kaur' was apparently a Delhi resident
On December 17, Gurugram Police busted a sex racket in Sector 39. Among the arrested was a 24-year-old Afghan native.
But according to her Aadhaar card, her name is Jagjeet Kaur, married to a Delhiite and living in South Delhi.
Cops are trying to verify her ID. If violations are found, a case under the Foreigners Act may be registered, an official said.
Racket
In Bengaluru, government doctor found involved in fake Aadhaar rackets
On the same day, police in Bengaluru arrested six Bangladeshis for securing Aadhaar cards with forged documents.
The illegal immigrants, settled in labor colonies in Iblur and Marathahalli, were charged only Rs. 500 each by their tout Saifullah for Aadhaar cards.
Saifullah, who had supplied 50 similar Aadhaar cards based on fake documents, was being helped by a doctor in a government health center.
Love India news?
Stay updated with the latest happenings.
Notify Me
Woman declared illegal foreigner found with Aadhaar, voter ID!
One case in Assam takes the cake. Earlier this month, Jahura Khatun, a woman declared an illegal foreigner in 2005, was nabbed with a Voter ID and Aadhaar, even before Aadhaar was introduced in Assam! She had apparently voted in several elections throughout the years.