Haj reform: Single Muslim women's Haj applications rise to 1,244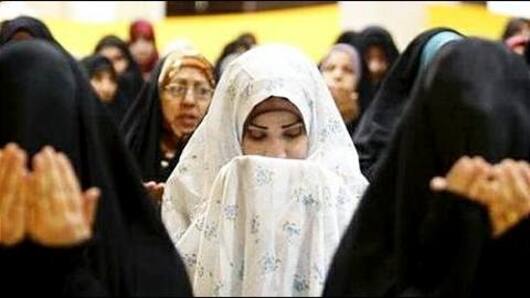 Following the Centre's decision to allow Muslim women for the Haj pilgrimage without being accompanied by a male relative, as many as 1,244 women have applied for the pilgrimage to Saudi Arabia's Mecca.
Until now, women were allowed for Haj only with Mehram (husband or a close male relative).
The Minority Affairs Ministry accepted 1,016 of the 1,244 applications so far.
Here's more!
In context
More single Muslim women apply for Haj pilgrimage
Panel
Afzal Amanullah Panel's recommendation on women pilgrims
The Afzal Amanullah Panel, set up by the Union Minority Affairs Ministry for reviewing the existing Haj policy and formulating a new one, recommended the government to allow women-only groups for Haj.
The Modi-led government had accepted the panel's recommendations in October.
Amanullah said, "There are many schools of thought on this (women going alone), but the religion per se doesn't prohibit it."
Women-only groups
The important points of the Haj Review Committee's recommendations include allowing women (over 45 years) to go on Haj pilgrimage without Mehram (husband, or a close relative unmarriageable by relation) in groups of four or more. Under the previous policy, women weren't allowed without Mehram.
Love India news?
Stay updated with the latest happenings.
Notify Me
Quota
No limit on sending single women Haj pilgrims
The demand for Haj pilgrimage often surpasses the quota of pilgrims India is allowed to send to Mecca. So, applicants are selected through a lucky draw.
This year, 4.5L people applied for Haj while only 1.24L went to Saudi Arabia.
However, now in the women-only category (without Mehram), there is no such limit as the government aims to prioritize such single women applicants.
288 applicants from Kerala
Kerala Haj Committee's Mohammed Hassain said Kerala tops the women-only applicants' list with 288 applications. In Islam, single women are not barred from embarking on Haj, according to scholars. Saudi Arabia allows women-only groups on Haj if the pilgrims are above 45 years of age.
Haj Reform
It should have happened long ago: Dr. Faizan Mustafa
Dr. Faizan Mustafa, a Muslim scholar and the Vice-Chancellor of Hyderabad's NALSAR University of Law, called the Haj reform "a welcome step".
He added: "It should have happened long ago. Women should have representation in the Haj committees. When 50% of the population is women, they must find more space in these bodies."
NGO Lab Azad Hai's Afyia Siddiqui called it a giant leap.