Two cops suspended for leading PM's convoy on wrong route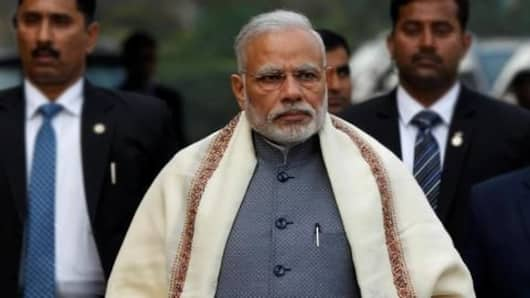 Two Noida cops have been suspended for leading PM Narendra Modi's convoy on the wrong route, a major security breach.
The incident happened on December 25, when Modi was in Noida to launch the Magenta Line of the Delhi Metro.
UP CM Yogi Adityanath, who was also present, pulled up the department for negligence.
An inquiry has now been launched. Here's what happened.
In context
Cops lead Modi's convoy into wrong route, suspended
Details
How did the PM end up on a wrong route?
Modi was on his way from the Amity University campus to the Botanical Garden helipad in the afternoon.
SI Dilip Singh and constable Jaipal were in an anti-demolition vehicle, piloting the cavalcade.
They were to take the service lane of the expressway, but Singh and Jaipal instead drove on to the main expressway.
The warning van, pilot car and cavalcade behind it followed suit.
Risk
And why was it an issue?
As a result, the cavalcade ended up 200m into the expressway, where the PM got caught up in traffic.
There was no security either, compared to the 5,000 police personnel deployed on his actual route.
When senior cops realized the mistake, they cleared a little stretch, enough to lead out the convoy safely.
Modi reached the helipad 10 minutes later than scheduled.
Love India news?
Stay updated with the latest happenings.
Notify Me
What's happening now?
According to officials, the route had been rehearsed well and there was no scope for error. Apart from Singh and Jaipal, a probe has also been launched into the role of an IPS officer and two DSPs who were attached to the convoy.