Six murders in two hours by 'mentally-unstable' killer jolts Palwal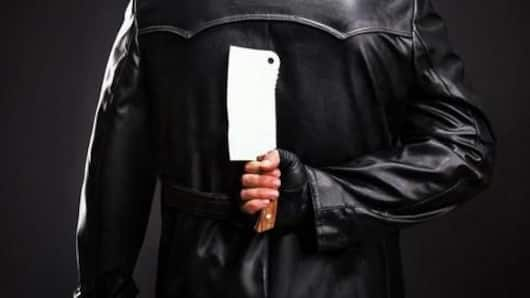 Tension gripped Haryana's Palwal on the second day of the new year as it woke up to six brutal murders.
The six were killed in different parts of the city within a span of two hours in the night. Police have arrested a retired armyman for the crime, who is suspected to be mentally unstable.
He apparently used an iron rod for the murders.
In context
'Psycho killer' murders six in one night
Details
The killer walked around, choosing his victims at random
According to India Today, Naresh, the suspect, reached a hospital at around 2:30am and killed a woman there.
He hid in a washroom, then escaped and killed four more people on the roads between Agra Road and Minar Gate.
His sixth murder was at the market near Rusulpur Road; the victim was a watchman.
SP Sulochana Gajraj said the targets were chosen randomly.
Action
Killer was found injured, taken for treatment after arrest
Based on CCTV footage, police finally located Naresh in an injured state in Adarsh Colony. He attacked cops when they came to arrest him.
He's aged 40-45 years and had "attacked whoever he came across on the streets", Gajraj said.
His ID suggests he's a retired armyman, the SP said, but investigations are being conducted.
He was later taken to a hospital for treatment.