India
Muslim conservatives oppose women as qazis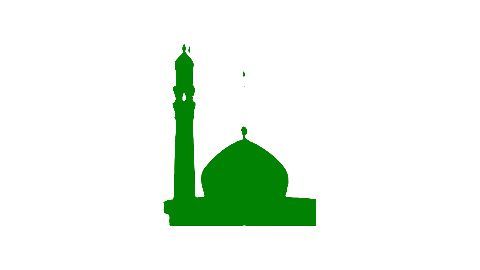 Rajasthan's chief qazi, Khalid Usmani has spoken against women being appointed as qazis.
He said that a woman couldn't judge a man according to the Quran and so a woman couldn't be a qazi.
Furthermore, he said Prophet Muhammad's daughter never became a qazi.
Even the All India Muslim Personal Law Board member said that a woman qazi was not "Islamically possible".
In context:
Breaking barriers: Women as qazis
Who is a qazi?

A qazi or qadi is a Muslim judge who interprets "civil, judicial and religious matters" in accordance with the Islamic law. The word "qadi" comes from a verb meaning to "judge" or to "decide." The modern day qazis most important decisions pertain to divorce,

marriage

and settlement (meher).
Women Qazis

Women qazis in the world
In recent years, women have been appointed as qazis, a post traditionally restricted to men.
In 2009, the Palestinian Authority in the West Bank appointed 2 women as qazis.
2 Malaysian women were appointed qazis in 2010 but could only decide on matters of alimony, custody, common property issues and not on issues of divorce or criminal cases.
Indonesia has over 100 female qazis.
Love India news?


Stay updated with the latest happenings.
7 Feb 2016

Rajasthan's first women qazis
In a first, two women from Rajasthan- Jahan Ara and Afroz Begum said at a press conference that "they were the first women qazis from Rajasthan."
Ara and Begum were a part of a group of 16 women from various states across the country who lately concluded a 2-year course to become qazis from Darul Uloom-i-Niswan in Mumbai.
7 Feb 2016

Daunting road ahead for the 2 women qazis
The 2 women who became qazis said their 'Qaziyat' was not just confined to solemnizing marriages but that they had "other responsibilities too."
They said their post was to "speak about truthfulness and rights."
Ara said that they would assure women get what they are entitled to whether it was in their "marriages, talaq and mehar along with other issues".
9 Feb 2016

Muslim conservatives oppose women as qazis
9 Feb 2016

In support of women as clerics
While some sections clamoured that women as qazis were against the teachings of Koran, A. Faizur Rahman, secretary general of the Islamic forum for the Promotion of Moderate Thought rubbished any such claims.
He said that Koran gives equal rights to both men and women.
Furthermore, a woman can hold a responsible position, he said, on the "basis of scholarship and academic qualification."
Love India news?


Stay updated with the latest happenings.
11 Feb 2016

Darul-Uloom Deoband supports women qazis
Islamic seminary Darul-Uloom Deoband came out in support of the two Muslim women from Rajasthan, Afroz Begum and Jahan Ara, who became qazis.
The spokesperson of the Darul-Uloom Deoband, Maulana Ashraf Usmani said "Any man or woman who fulfills the criteria of knowledge and training can become a qazi."
The move has been hailed as a victory for women's rights in Islam.