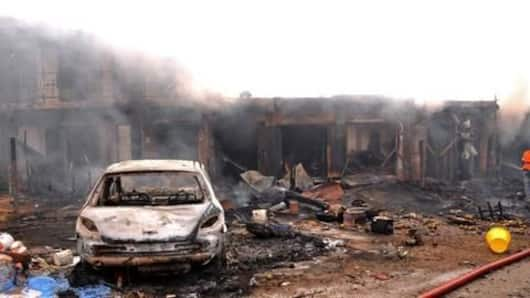 IED explosion kills and injures five policemen in Kashmir
An IED blast set off by militants in Sopore in the Baramulla district of Jammu and Kashmir led to the death and injury of four and one policemen respectively.
The policemen, from the 3rd Battalion of the Indian Reserve Police, were on a patrol when they fell victim to the IED, which was planted in between 'Chotta Bazar' and 'Bara Bazar' in Sopore.
The timeline is brewing!
This is a developing story. Please check back for updates.