Celebs endorsing misleading ads to be banned for 3 years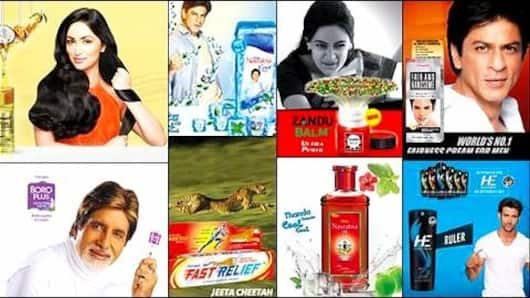 In a bid to intensify the crackdown on false and misleading advertisements and protect consumers from being misled, the government has introduced the new, tougher Consumer Protection Bill in Lok Sabha.
If the Parliament clears the Bill with strong provisions, celebrities endorsing such ads would -instead of imprisonment- face a ban of up to three years and up to Rs. 50L penalty.
Here's more.
In context
All about the new Consumer Protection Bill, 2018
New Bill
Bill proposes to constitute central consumer protection body
The new Consumer Protection Bill, introduced by Consumer Affairs Minister Ram Vilas Paswan, aims to replace the existing 31-year-old Consumer Protection Act, 1986.
It proposes to set up the Central Consumer Protection Authority (CCPA), which -if it is satisfied that an ad is false or misleading- would issue directions to endorsers, advertisers, publishers, manufacturers, and traders to modify or discontinue such an ad.
Timely, effective administration and settlement of consumer disputes
The objective of the bill is to "provide for protection of interest of consumers." It added, "This (CCPA) fills an institutional void in the regulatory regime extant. Currently, the task of prevention of or acting against unfair trade practices is not vested in any authority."
Love India news?
Stay updated with the latest happenings.
Notify Me
CCPA Powers
CCPA can also ban and impose penalty
CCPA will have the power to ban endorsers of misleading/false ads from endorsing any service/product for one year; in case of a subsequent violation, the endorser will face a ban of up to three years.
The consumer protection body can also impose a penalty of up to Rs. 10L on endorsers and manufacturers while subsequent violation will attract up to Rs. 50L penalty.
Verifying the veracity of ads' claims
The new Consumer Protection Bill said, "No endorser shall be liable to a penalty if he has exercised due diligence to verify the veracity of the claims made in the advertisement regarding the product or service being endorsed by him."
Publishers
Publishers can face penalty of up to Rs. 10 lakh
CCPA has powers to slap a penalty of up to Rs. 10L for publishers of misleading ads, too.
No penalty will be imposed if publishers prove that advertisements were published in "the ordinary course of business".
The bill said, "No defense shall be available to such person if he had previous knowledge of the order passed by the CCPA," for withdrawal/modification of such ad.