Will electoral bonds help cleanse political funding like Jaitley says?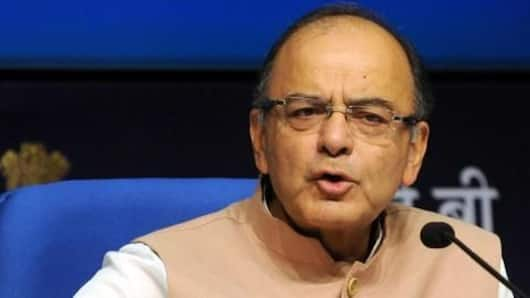 Finance Minister Arun Jaitley has reiterated that the government is committed to transparency in political funding.
For this, instead of the present anonymous cash-based system, Jaitley has proposed donations to political parties through cheques, via the internet or through electoral bonds.
It is open to other suggestions too to "cleanse" the system, he said.
How much will such measures actually help? Here's a look.
In context
Cheques, online transactions and electoral bonds for 'transparency'
Present
Currently, "it is a wholly non-transparent system", says Jaitley
During 2004-2015, India's political parties earned Rs. 11,367cr, according to the ADR. Almost 70% came from unknown sources!
Parties have to declare donations only above Rs. 20,000: BJP declared Rs. 918cr, Congress Rs. 400.32cr, while BSP claimed no donation above Rs. 20,000 in 11 years.
There are several other drawbacks: sources/parties can remain anonymous, the amounts undisclosed, and there's no independent audit system.
Options
Cheques, online transactions and electoral bonds suggested instead
To make the system transparent, Jaitley suggested cheques, online transactions and electoral bonds.
Bonds will be sold by SBI and will remain valid for 15 days, during which donations have to be made.
The payee's name won't be given.
They will be sold during a 10-day period in January, April, July and October. During general elections, they would be available for 30 days.
Love India news?
Stay updated with the latest happenings.
Notify Me
Problems
Would the electoral bonds ensure complete transparency?
However, there are issues with they way electoral bonds have been defined in the Finance Bill, and its other clauses. Firstly, it suggests exempting earnings from bonds from tax disclosures.
It limits cash donations at Rs. 2,000, but the disclosure threshold remains Rs. 20,000.
The government also removed caps on corporate donations.
With electoral bonds, both corporations and parties can keep their donations/deposits private.
FCRA
Last year, Finance Bill was used to evade HC judgment
The government has drawn criticism earlier too with amendments in the Finance Bill. Hindustan Times reports that specific clauses were used to retroactively amend the Foreign Contributions Regulations Act (FCRA).
This, in turn, led to the BJP and Congress evading a Delhi HC judgement which had found both guilty of accepting foreign contributions in violation of norms.
Status
Jaitley invites suggestions to 'strengthen the cleansing of political funding'
For now, officials at the EC have said it will take a year to assess the efficacy of electoral bonds.
However, it claims maintaining donors' anonymity will be difficult since banks will have their KYC details.
Meanwhile, Jaitley said the government is "willing to consider all suggestions to further strengthen the cleansing of political funding in India".