#DefenseDiaries: Government scraps Rs. 32,000 crore minesweeper project
India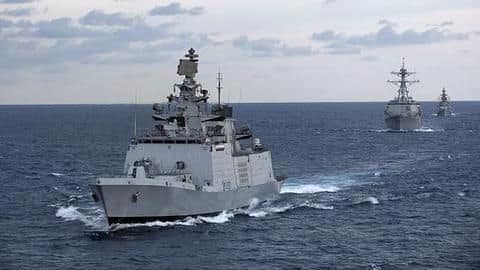 The government of India has cancelled a Rs. 32,000crore project to build 12 minesweepers, in collaboration with South Korea, at the Goa Shipyard.
This comes as a major setback to its efforts to boost domestic defense manufacturing under 'Make in India.'
The Indian Navy is currently working with an ageing fleet of minesweepers and desperately needs to procure new ones.
Here's more about it.
MCMVs
What is the project about?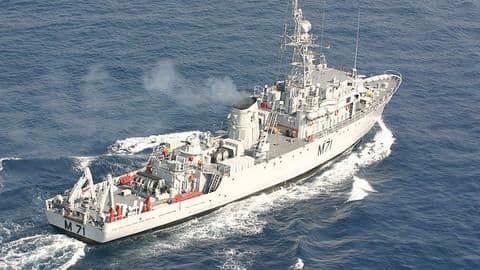 The project, planned as a joint initiative between India's Goa Shipyard and South Korea's Kangnam Shipyard, aimed to build 12 advanced minesweepers or mine counter-measure vessels (MCMVs).
MCMVs are specialized warships that weigh about 900 tonnes. These help detect and destroy underwater mines laid by enemy forces.
These vessels use remote-controlled vehicles to detonate these mines and avoid danger to maritime-trade and offshore installations.
Information
Why does the Indian Navy badly need them?
The Navy is currently operating with merely 4 MCMVs which are at least 30 years old. It needs at least 24 MCMVs to effectively guard India's eastern and western maritime-fronts, especially as Chinese submarines with mine laying capabilities are frequently visiting the Indian Ocean Region.
Details
Goa shipyard asked to start project afresh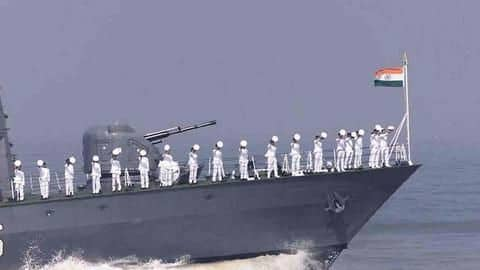 Sources reveal that GoI scrapped negotiations with Kangnam.
It has asked the Goa Shipyard to start the project afresh and issue new global Expressions of Interest (EoI) for the project.
The decision was reportedly made after India was unable to accommodate Kangnam's demand to deviate from the original Request for proposal.
India additionally faced issues relating to building strategy, cost and transfer of technology.
Goa Shipyard has reportedly already invested around Rs. 700 crore for building infrastructure to construct the MCMVs. It plans on issuing fresh EoIs to shipyards such as Intermarine (Italy) which specializes in building MCMVs equipped with high-definition sonars and acoustic magnetic means to detect mines.
Analysis
Make in India in defense: What's happening?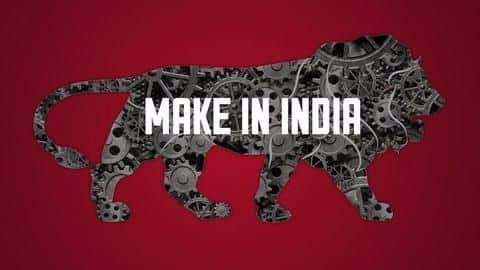 "Make in India," the Modi-government's flagship initiative to boost domestic manufacturing was touted to usher in a new era for domestic defense production.
However, no major project has reportedly taken off in the past 3-4 years, due to numerous bureaucratic delays and commercial and technical hurdles.
Efforts are likely to bear fruit once regulations for easing private-sector participation and prioritizing domestic innovation take effect.