World Bank predicts "enormous growth" for India, 7.3% in 2018-19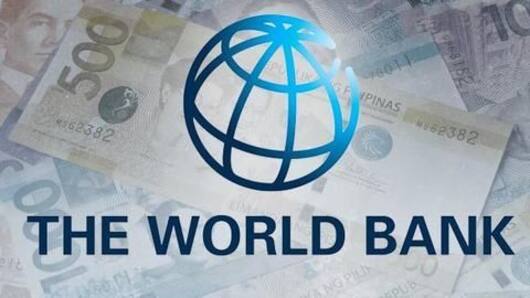 The World Bank has upgraded India's estimated GDP growth this fiscal year to 6.7% instead of the 6.5% estimate by the Indian government.
In 2018-19, it will rise to 7.3%, making India the world's fastest growing economy again, the Global Economic Prospects said.
The next two years, it will rise at 7.5%.
This is thanks to an "ambitious government undertaking comprehensive reforms."
In context
World Bank predicts positive prospects for India
Obstacles
Several economic disruptions this year, but India maintained satisfactory growth
A series of disruptions in the economy this fiscal year, primarily the introduction of GST, meant a dip in growth; the World Bank dropped its June'17 estimate by 0.1%.
Protracted balance sheet weaknesses like corporate debt burdens and non-performing loans hit private investment.
The effects of demonetization were also being felt.
Despite these, India is estimated to have grown at 6.7%.
Factors
What's working in favor of India?
"India has an ambitious government undertaking comprehensive reforms," and the government is expected to continue policies to "push growth potential up," said Ayhan Kose, World Bank's Development Prospects Group Director.
In the medium- and long-term, GST, demonetization and 'Make in India' are expected to boost economic activity and improve investment.
The global trade recovery is also expected to lift exports.
Love India news?
Stay updated with the latest happenings.
Notify Me
Fact
India jumped "ease of doing business" rankings by 30 places
In a World Bank report titled "Doing Business 2018: Reforming to Create Jobs," India stunned the world by jumping 30 places on the index and ranking 100 of 190 countries.
World Bank attributed the jump to improvement in "taxation, licensing, investor protection and bankruptcy resolution" policies.
Further, India improved its rankings in six of 10 indicators including tax compliance.
Needs
Now India has to ensure a steady growth
India has to take steps to maintain the momentum. "Improved labor market reforms, education and health reforms as well as relaxing investment bottleneck" are some of the necessary measures, Kose said.
India has a rarely-seen favorable demographic profile, but increasing female participation and reducing youth unemployment are critical.
"The Indian government has already recognized some problems and is undertaking measures," he said.
China is expected to lag behind India in the future
In comparison, China is slowing down. Last fiscal, it grew at 6.8%, just 0.1% more than India. In 2018-19, its growth rate is estimated at 6.4% compared to India's 7.3%. It is expected to drop in the next two years to 6.3% and 6.2% respectively.
Accuracy
How reliable are the World Bank's predictions anyway?
The World Bank is known to provide mostly favorable reports. In mid-2016, it downgraded its initial predictions for that year from 7.8% to 7.6%.
The actual growth was 7.1%.
The same year, it said India will remain the fastest-growing large economy until at least 2018. The predictions haven't come true yet.
India has to work hard to realize its full potential.