Biomass fuel burning at homes killed 267,700 Indians in 2015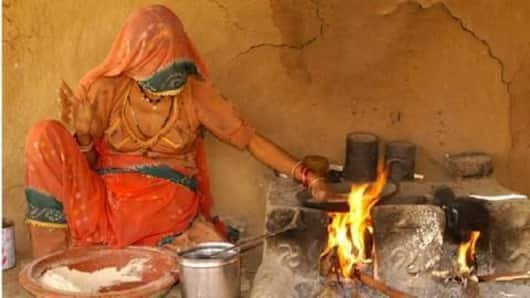 Over 1.1 million Indians died in 2015 because of air pollution. Of them, the most - 267,700 or 25% - were killed because of residential biomass fuel burning, claims a new research released on Thursday.
Notably, 75% of these deaths were reported from rural India, revealed the study, Burden of Disease Attributable to Major Air Pollution Sources in India.
Read on for more.
In context
Home fuel burning behind India's 25% air-pollution deaths
Other contributors
Coal combustion at thermal, electric power plants next biggest killer
After fuel burning at homes, coal combustion at thermal, electric power plants was the next biggest killer, resulting in 169,000 deaths.
Other anthropogenic sources also contributed significantly. Environmental dusts killed 100,000, burning of agricultural residue 66,000, and diesel, transport and kilns caused another 65,000 deaths in the country in 2015.
Prediction
Air pollution will kill 3.6 million Indians in 2050
If stringent measures are not taken immediately to curb air pollution in India, we would lose 1.7 million lives in 2030 and over 3.6 million in 2050 to it, projects the study.
Nationwide Global Burden of Disease analysis in November 2017 identified air pollution, both within houses and outdoors, as India's second most serious public health risk factor.
Love India news?
Stay updated with the latest happenings.
Notify Me
Study by IIT Bombay and two US-based international research organizations
The study was conducted by IIT Bombay and two US-based international research organizations, the Health Effects Institute, and the Institute for Health Metrics and Evaluation. It claims to provide India's first comprehensive assessment of Particulate Matter (PM) 2.5 exposures at national and state levels.