Lost your Aadhaar Card? Here's how you can retrieve details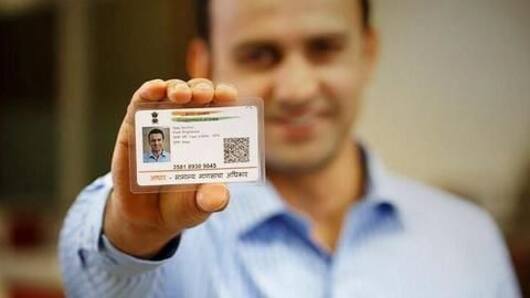 With the Aadhaar card becoming mandatory for several essential tasks like filing of income tax returns or applying for a permanent account number (PAN), the importance of Aadhaar in today's India is undoubtedly on the rise.
In case you have misplaced your Aadhaar card, or need your Unique Identification Number (UID) or your Aadhaar Enrollment Number (EID), you can easily access them via mobile.
In context
Retrieving lost Aadhaar details
Procedure
How to retrieve your Aadhaar details
Go to uidai.gov.in and click on the "Retrieve lost UID/EID" link.
In the next page, select "Aadhaar number" on the left side of the page to receive your 12-digit Aadhaar number on your registered mobile.
Then, correctly enter required personal details and the security code, and request an OTP to the registered mobile number or email id.
Upon verification, you will receive requested details.
Details
Meanwhile, Aadhaar now has new two-layer security feature
Days after a major breach was reported in the Aadhaar database, the UIDAI has come up with a new two-layer security system to protect privacy.
Aadhaar holders will now have a Virtual ID and Know Your Customer (KYC) will be limited.
All agencies will incorporate the new system by June 1.
Love India news?
Stay updated with the latest happenings.
Notify Me
Steps
How do the new systems work?
The Virtual ID is a 16-digit number generated randomly everytime your Aadhaar has to be authenticated.
Instead of providing agencies your real Aadhaar, you can submit this virtual ID, thus keeping your Aadhaar confidential.
Under limited KYC, UIDAI will issue a unique token for Aadhaar holders, which will remain same for any one agency.
Thus none will need to store your real Aadhaar.