Twitter account of India's ambassador to the UN hacked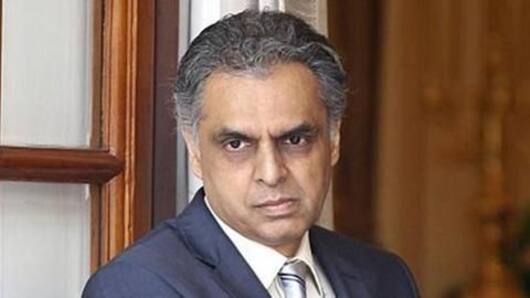 The Twitter of account of India's Permanent Representative to the United Nations, Syed Akbaruddin was reportedly hacked by Turkish hackers.
This came to light after photographs of Pakistani President Mamnoon Hussain and the country's national flag were publicly posted from his official Twitter account.
Here's all about it.
In context
Twitter account of top Indian diplomat hacked
Details
We will show you power of Turk: Hackers
On Saturday, the hackers pinned a tweet to the account that said, "You are hacked by the Turkish cyber army Ayyıldız Tim! We got your DM correspondence! We will show you the power of the Turk! I Love Pakistan."
One of the tweets also included a YouTube link to a video of Ayyildiz Tim.
Hacked
Hackers made the official Twitter account unverified
Notably, the hackers also changed the Twitter handle from @AkbaruddinIndia to @AkbaruddinSyed which led to the account losing its blue tick.
The blue tick on Twitter signifies that a certain account is of verified status and is used by the said official only. This helps prevent people confusing the main account with duplicate ones.
Love India news?
Stay updated with the latest happenings.
Notify Me
Fix
Twitter helped the official reinstate the account
The tweets could be seen for over an hour before Akbaruddin noticed and complained about the same to Twitter.
Once the issue was brought to light, the account was restored to its previous state as soon as possible, the questionable tweets were removed, and the blue tick was reinstated.
Background
199 government websites hacked in 2016: Reports
This is not the first time that government officials are being subjected to cyber attacks.
According to media reports, the Ministry of Home Affairs (MHA) earlier told the parliament that over 700 government websites were hacked between 2013 and 2016 in India.
In fact, in 2016 alone, 199 government websites were targeted by hackers.