Karnataka Smart City Project: Smart poles to charge electric-vehicles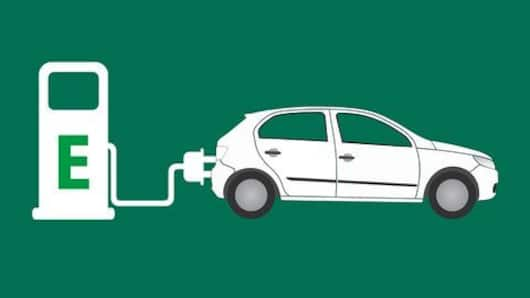 According to media reports, the Hubballi-Dharwad Smart City in Karnataka will feature smart poles on main roads and other important public places for the citizens to charge their electric vehicles.
These poles will also be equipped with Wi-Fi services and telecommunication infrastructure to support 4G and 5G technologies.
Here's all about it.
In context
Karnataka smart city to be equipped for e-vehicles
Features
Smart poles to have LED lights, surveillance cameras
According to special officer S.H. Naregal of Hubballi-Dharwad Smart City Limited (HDSCL), these smart poles might sport LED street lights that will be controlled remotely to ensure energy efficiency.
They will also be fitted with surveillance cameras with sensors to measure conditions like temperature, humidity, and air quality, he added.
Money Matters
The smart poles will cost Rs. 10 lakh each: Report
The smart poles will reportedly cost the government Rs. 10 lakh each.
It is also expected that they will bring the Hubballi-Dharwad Municipal Corporation (HDMC) some revenue since the latter plans to rent out the optical fiber network- that will help enhance bandwidth- to private entities.
The smart poles can also generate revenue through billboard advertisements.
Love India news?
Stay updated with the latest happenings.
Notify Me
Background
Order placed for 10,000 electric vehicles in 11 smart cities
The central government has already placed an order for 10,000 electric public vehicles in 11 smart cities in the country, the report said. A first for India, this will cost around Rs. 2,000 crore.
Notably, NITI Aayog, the official policy think tank of the government, outlined a 15-year roadmap last year to achieve complete electrification of smart cities.