Khaps' interference in adults' inter-caste marriage illegal: SC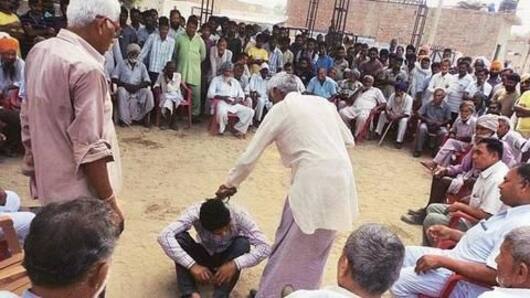 On January 16, during a hearing on inter-caste marriages, the SC ruled that no one - the society, any institution or khap panchayats - can question an adult man and woman for deciding to marry.
Any attack on such a couple is "absolutely illegal," it observed.
It urged the Center to ban such panchayats, adding it would otherwise have to step in.
In context
SC clamps down on khap panchayats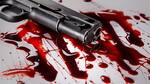 Punishments
When brutal murders and rapes are a form of 'punishment'
Khaps are known for the extreme punishments they pass for "crimes" like inter-caste or same-gotra marriages, girls using cellphones or other "immoral" activities.
In 2007, a Haryana khap ordered the killing of Manoj and Babli for marrying in the same gotra.
In another case, a woman in Kolkata was ordered to be gangraped for falling in love with a man from another religion.
Mindset
Patriarchy and orthodoxy have often led to bizarre statements
Khap leaders have made headlines with their bizarre, patriarchal and often regressive statements.
Once, a khap leader in Jind's Chhatar village blamed fast food for rapes. "Chowmein leads to hormonal imbalance evoking an urge to indulge in such acts," Jitender Chhatar said.
Another had said girls should be married off early and the marriageable age dropped to 16 to prevent rapes.
Love India news?
Stay updated with the latest happenings.
Notify Me
Despite regressive orders, political support for khaps remains strong
Despite mass opposition, khaps have mostly enjoyed political support owing to their influence on people. In January'16, Haryana CM Manohar Lal Khattar had said khaps are a "useful instrument" of society. "One or two mistakes or incidents don't make Khap Panchayats wrong as a whole."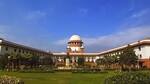 Status
SC invites suggestions from the Center to prevent such crimes
In 2010, NGO Shakti Vahini moved the SC seeking directions to governments to take measures against such "honor crimes".
The court has now invited suggestions from the Center on how to stop such attacks on young couples.
It said as a pilot project, the situation in three districts of Haryana and UP would be monitored.
The next hearing was scheduled for February 5.
05 Feb 2018
No one can interfere when two adults marry: SC
Hearing a petition against "honor killings" and khap panchayats, CJI Dipak Misra said when two adults marry, nobody has any right to interfere, whether it's parents or society.
"We're concerned with a couple's right to get married. Whether marriage is good or bad, we're out of it," it added.
However, it refused to hear the Ankit Saxena case, saying, "That case isn't before us."
Meanwhile, nation is shocked by the horrific Ankit Saxena murder
The SC's observation came days after 23-year-old Delhi resident Ankit Saxena was killed in a crowded street by his Muslim girlfriend's relatives. Her father, mother and uncle, as well as her minor brother, have been arrested. The girl has been provided security. So now marriage in same gotra for Hindus is now legal in Indian act? Are there any safety measure for couples marrying in same gotra? There have been many attacks perpetuated on the couple by one's own family.
Asked on 05-02-2018 by Anonymous
Answered by NewsBytes
Indian law allows 2 consenting adults to marry irrespective of caste or religion. Hence, marrying in one's own gotra is completely legal in India. In case the couple feels unsafe, they should go to police for protection.