Mother strangles, burns her teenage son: Gruesome crime shakes Kerala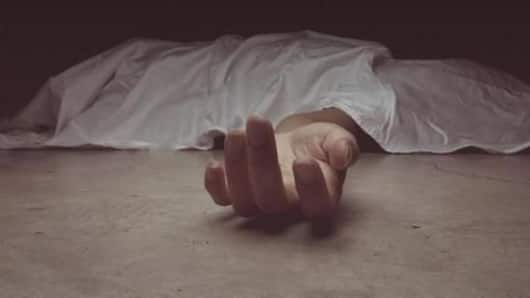 Earlier this week, the residents of Kureepally in Kollam, Kerala, were upset: Jithu Job, the 14-year-old son of a neighbor, had gone missing.
But their distress soon gave way to horror and anger when it came to light that it was his mother who had strangled him to death, then burnt his body and disposed of it.
How the macabre crime unfolded is chilling.
In context
Gruesome Kerala murder: Mother strangles, burns teenage son
Case
On Monday evening, the teenager went missing
On Monday, Job John, who reportedly shared a close bond with his son, came home and didn't find him there. When he asked Jaya Mol, his wife, she said he had gone to a shop.
A frantic search ensued but no one could find him. However, Jaya apparently didn't let anyone search their premises.
The next day, the couple filed a missing person complaint.
But police weren't satisfied with the mother's statement
When the cops started investigating, they found some discrepancies in Jaya's statements. They also noticed fresh burn marks on her hands. When they found Jithu's slippers at the back of the house, they decided to question her. It was then that she confessed.
Love India news?
Stay updated with the latest happenings.
Notify Me
Confession
Mother reveals chilling details of a horrific crime
Jaya, after having an argument with her son, strangled Jithu with a dupatta in the kitchen.
She took the body to the backyard, covered it with dry leaves, doused it in kerosene and set it ablaze.
Then she dragged it to an empty plot 300m away.
The body apparently fell apart as it burnt and she carried all the parts to the plot.
Reasons
What led the mother to kill her own son?
There are conflicting reports about what led her to commit the shocking crime. According to some, she got angry as she didn't want Jithu to go to her in-laws' place but he kept insisting.
A few acquaintances suspect she was having an affair and wanted Jithu out of the way.
Others say she was mentally disturbed, and was provoked when Jithu taunted her.
The murderer has been booked, but people still in shock
Police have refuted reports of an accomplice despite many neighbors claiming someone else's involvement. Jaya has been booked, but Kureepally residents are in shock: they'll have to live with the knowledge that one of their seemingly normal neighbors murdered her own son in cold blood.