Nagpur man arrested for raping minor daughter for three years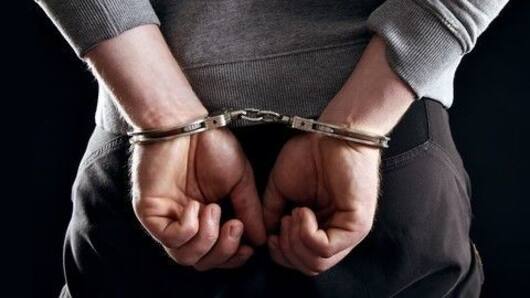 A 45-year-old man, who works as a school peon, has been arrested in Nagpur for allegedly raping his 13-year-old daughter for the last three years.
Officials said that the daughter has developed suicidal tendencies and, after repeated attempts to take her life, is currently undergoing treatment.
Reportedly, news of the abuse had been kept under wraps by the mother for sometime.
In context
Nagpur man raped minor daughter for three years
Incident
The issue was kept under wraps for a while
The police said that the incident came to the fore after the girl's friends brought it to the school principal's notice.
The principal reportedly informed the girl's mother, but she allegedly kept the news under wraps until she saw her husband abusing their daughter at home yesterday.
She approached the local police, lodged a complaint, and got him arrested.
Accused in 94% of child abuse cases are close relatives
The National Crime Records Bureau (NCRB) in a recent report said, "The accused of rapes in 94.6% child abuse cases are none other than the victim's relatives including brother, father, grandfather, sons or acquaintances."
Love India news?
Stay updated with the latest happenings.
Notify Me
Child abuse
Child abuse cases have seen a sharp increase in India
The horrifying incident corresponds with a report by the National Crime Records Bureau (NCRB) which says that 2016 saw an 82% rise in incidences of child abuse as compared to 2015.
38,947 cases were registered in 2016 under the Protection of Children from Sexual Offences Act, along with sections 376 and other related sections of the Indian Penal Code (IPC). Most asked questions
Have these incidents just raised in number or have they just started coming into light
Have these incidents just raised in number or have they just started coming into light
Asked on 30-01-2018 by Pradeep an
Answered by NewsBytes
As per various reports, such crimes have not really increased, in absolute terms. But, they are reported more often now because of various factors: 1) Perhaps, people have become more aware and want the police/government to take action 2) The technology has penetrated, especially camera phones. So, in a certain way, it is easy to "capture" the crime these days.