Woman raped in Gurgaon while husband, relative held at gunpoint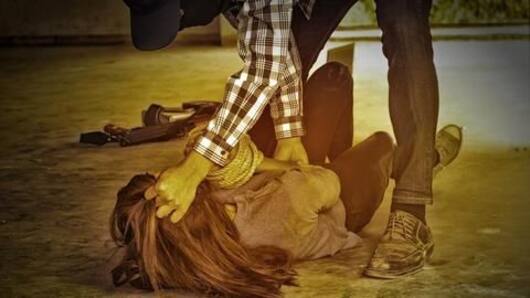 Another sexual assault has horrified Haryana, which has reeled under a series of such cases in recent times.
Some men dragged a 22-year-old woman out of a car in Gurgaon and allegedly raped her as they held her husband and brother-in-law at gunpoint.
The husband managed to jot down their car's registration number. With its help, the police located and arrested four men.
In context
Another alleged rape shocks Haryana
Details
What happened this time?
The family was on its way home when they halted near the Business Park Tower in Sector 56. The husband got out to relieve himself.
Suddenly, two cars stopped. Four men, apparently drunk, asked them why they had stopped there and thrashed the husband.
One dragged out the woman from the car and raped her as the others held the two men at gunpoint.
Car's registration number helped cops nab accused
The husband submitted one of the car's registration numbers to cops, which led them to four of the involved men. "They were arrested from their residences in Johalka village near Sohna in Gurgaon," an officer said. The alleged rapist is a water tanker supplier.
Love India news?
Stay updated with the latest happenings.
Notify Me
Cases
A string of brutal rapes shocks Haryana
At least 10 rape cases have been reported from across Haryana in about 10 days. In at least three cases, young girls, including an 11-year-old, were tortured, mutilated, brutally gang-raped and murdered.
Even corpses were raped.
Haryana CM ML Khattar assured efficient action and opening of helplines for quick action, but there seems to be no end to such crimes.