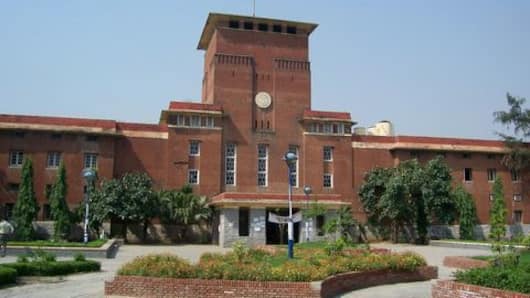 Major admission scam in DU: Principals, colleges under scanner
A major scam in Delhi University has come to light: apparently, many students gained admission in 2017-18 without necessary marks, or with fake education certificates.
The students' union president of Swami Shraddhanand College has already been suspended. Shivaji College is also being investigated.
Till now, discrepancies haven't emerged in campus colleges.
Several principals and colleges are under the scanner. A probe is ongoing.
How did students gain admission fraudulently?
According to DU officials, complaints had been received about many colleges admitting students despite them not having the minimum cutoff marks.
In other cases, certificates presented for admission were fake themselves, or from 'fake' education boards.
Saurabh Mann, Swami Shraddhanand students' union president, was apparently admitted into BA program in 2016 even though he had less marks than required.
Students found indulging in malpractices will be let go
A probe is now being conducted by the admission committee, which is "also working to make the system more secure."
"If we get complaints from 2016 or earlier too, we will investigate them as well," an official said.
The extent of the ring will only be known once the probe is complete.
Fraudulent admissions will then be cancelled.