India
Soni Sori out of danger after facing chemical attack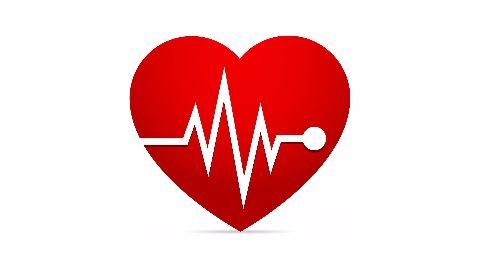 Doctors declared tribal activist and Aam Aadmi Party (AAP) leader Soni Sori to be stable after she faced a chemical attack two days back.
Soni said that she would continue her fight though she feared for her daughter's safety.
AAP members accused the police of neglecting to provide protection to Sori, despite the repeated intimidation she had been receiving before the attack.
In context:
Soni Sori, Chhatisgarh's tribal activist
Introduction

Who is Soni Sori?
Soni Sori is a school teacher-turned-tribal activist from the Maoist-hit district of Dantewada in Chhattisgarh.
She is an outspoken critic of police violence towards Chhattisgarh's tribesmen.
In 2011, the Delhi Police arrested her on the charges of being a Maoist courier.
The already contentious arrest grew more disturbing after the police allegedly sexually harassed and tortured her while she was in their custody.
Soni enters politics

Soni Sori joined the Aam Aadmi Party after being granted bail in 2014. She contested the 2014 general elections in Bastar, losing to BJP's Dinesh Kashyap.
Love India news?


Stay updated with the latest happenings.
Aug 2015

Bastar IG Kalluri's comments fuel hatred against Soni Sori
Soni Sori began receiving increased number of threats after Bastar's Inspector General Kalluri held a meeting in August 2015, where he alleged that she had links to Maoists.
Kalluri alleged that Soni was supplying the details of local businessmen to Maoists.
He blamed Soni for the economic downturn hitting the region's businessmen and asked the community to ostracize her.
10 Feb 2016

Police dismiss Soni's complaints against IG of Bastar Range
Soni's police complaints against the Inspector General of Bastar Range, SRP Kalluri, who she accused of framing her as a Naxalite, were dismissed by policemen on two occassions .
Her lawyers proved that the police had dismissed her complaints on flawed grounds.
Sori had been agitating against the police for their atrocities against locals since October 2015, including molestation and false encounters against locals.
10 Feb 2016

Chemical attack on Soni
Soni's attempted complaints against Kalluri reportedly ran foul with the police and she allegedly began receiving threats and intimidations.
On 20 February 2016, Sori was attacked by two unidentified men in Geedam, Chhatisgarh, who rubbed a corrosive chemical on her face.
The attack left Soni with chemical burns and she was flown to Delhi for treatment.
Meanwhile, an FIR was lodged against her attackers.
23 Feb 2016

Soni Sori out of danger after facing chemical attack
Love India news?


Stay updated with the latest happenings.
28 Feb 2016

Soni Sori attack staged: Bastar DM
The District Magistrate of Bastar, Amit Kataria stated in a Facebook post that the attack on tribal activist Soni Sori was fake.
Kataria admitted the post was his personal view on the incident, but the content was actually written by Areeb Ahmad, a PM Rural Development Fellow in Bastar.
The post also questioned the credibility of witnesses and the media's reaction to the incident.
29 Feb 2016

Soni Sori was not critical: SIT
In a significant revelation by the Delhi SIT which was in charge of the Soni Sori case, doctors treating Sori told police that she was never critical and also did not require any plastic surgery.
The report added that Soni was responding to treatment and that her statement would be recorded after she is discharged.
The SIT report highlighted several discrepancies in Soni's statements.