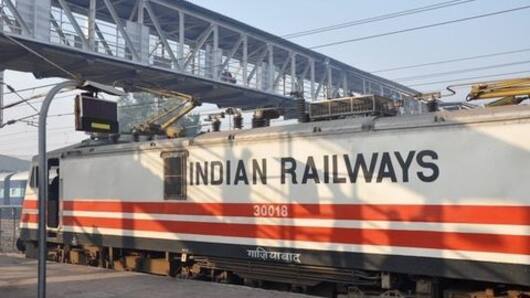 Railway Budget'18: Rs. 78,000cr to automate Indian Railways
After 2017's historic reform of merging the two budgets, this year Railway Budget will be presented along with the Union Budget on February 1.
It is politically crucial, considering the upcoming assembly elections in eight states and 2019 Lok Sabha elections.
With controversies ranging from accidents to deteriorating quality of food, commuters have many complaints.
So, what can be expected from this year's budget?
How is the government planning to address safety concerns?
Regarding safety, the buzz is that modernization of the Indian Railways' entire signalling system, including automation, at a whopping cost of Rs. 78,000cr will probably be accepted at this year's budget.
This will also speed up trains' movement.
For better signalling, the Railways will introduce European Train Control System Level-2 and mobile train radio communication systems and increase the electronic interlocking systems.
What else is the Railways planning?
Laying new lines, gauge conversion, track doubling and electrification will remain part of the budget.
Further, it will also pitch for the procurement of about 12L CCTV cameras. In this year's budget, it might shell out Rs. 3,000cr to install CCTV systems in 11,000 trains.
With the goal of eliminating all unmanned level-crossings by 2020, this year's target is around 5000 crossings.
Love India news?
Stay updated with the latest happenings.
Yes, notify Me
But, does Railways have the money for such lofty goals?
Indian Railways is seriously strapped for funds. So, this year, it will make an effort to reduce working expenses, generate funds from internal resources/market and boost investment.
It may receive Rs. 65,000cr as gross budgetary support (GBS), an increase of Rs. 10,000cr from the last year's.
Further, last budget's Rs. 1Lcr Rashtriya Rail Sanrakshya Kosh will roll out Rs. 20,000cr this fiscal.
Why is there is strictness regarding cleanliness in trains? People should be fined to throw garbage inside and outside the trains.
Asked 2018-02-01 17:56:00 by Anonymous
Answered by NewsBytes
Actually, as per National Green Tribunal's order passed in 2015, the railway has authority to fine Rs. 5000 on those who throw waste on railway-tracks. The problem is not about authority to impose a fine on littering but the implementation. Given the number of people who travel by trains on a daily-basis, without an innovative use of technology, this fine can be implemented effectively.