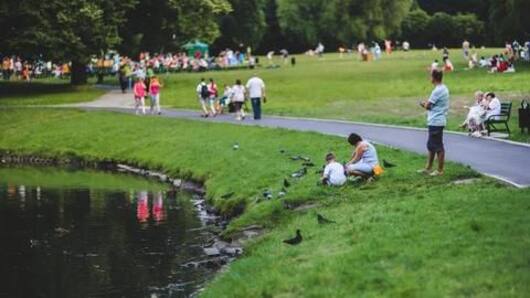 No entry for unmarried couples in this Coimbatore park
Tired of couples frolicking in its botanical park, Tamil Nadu Agricultural University in Coimbatore now allows only families and married visitors.
To make couples conscious of their public behavior, the university started with asking for their ID proofs and phone numbers, but to no avail.
Students and other visitors have slammed the move, calling it an attack on personal freedoms.
Read on for more.
The park is meant for research and academic work
According to the university administration, inappropriate behavior of couples had been causing discomfort to other visitors. Several students and families had raised concerns and demanded action, reported Times of India.
The move comes shortly after a police complaint was filed following an argument that broke out between a couple in the park, which was primarily built for research and academic work.
Few recreational spaces for students
To discourage couples, the park has changed its opening and closing times. It now allows visitors only for 5.5 hours in a day, between 8-11:15am and 2:30-4:45pm.
Students complain that the odd timings give them a limited window for conducting outdoor research. They also lament that a restricted entry further cuts down their options of accessible recreational spaces in the city.