This Pune doctor performs free cleft lip surgeries on children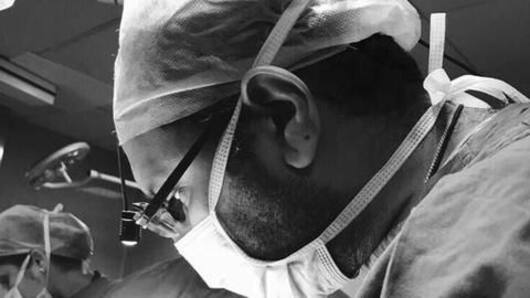 Unarguably, one of the noblest professions in this world is of a doctor's.
However, in today's world we hardly see any doctor who works selflessly for the well-being of people.
That said, there are still noble souls like Dr. Pushkar Waknis who believe in giving people a better life, without being greedy.
Here's what he does.
In context
Pune doctor performs free cleft surgeries on children
Surgery at young age ensures better future for the child
Dr. Waknis is an oral and maxillofacial surgeon who ensures that children who visit him are operated free of charge. He believes that surgery at a young age of children with cleft lips can give them a better life.
The doctor
Waknis got the inspiration of free surgeries from his professor
Dr. Waknis reportedly said that he was inspired by his professor Dr. Peter Kessler to do free surgeries. He took his training at the University of Maastricht, the Netherlands and planned about his project while he was there.
However, since he couldn't find a hospital that would support this project, his idea remained stagnant for two years.
Love India news?
Stay updated with the latest happenings.
Notify Me
Spreading Smiles
With some help, 'Spreading Smiles' was launched in March 2012
In 2011, Waknis met Dr. Neeraj Adkar, an orthopedic surgeon who opened a new hospital in Pune and was equally excited about the idea.
He offered to support the project by providing the required infrastructure.
Subsequently, the project 'Spreading Smiles' was launched in March 2012. It now has a team of doctors that operate on 25 to 40 children every year.
Details
Team plans to take project into rural areas
Waknis said that he gets his satisfaction from the kind of responses he gets from his patients.
He further said that his team looks forward to taking this project into rural areas by appointing a full-time Medical Social Worker, who can visit remote areas in India and identify children with a cleft lip so that they can be given a better life.