Unnao HIV-crisis: Top official knew earlier, but didn't take action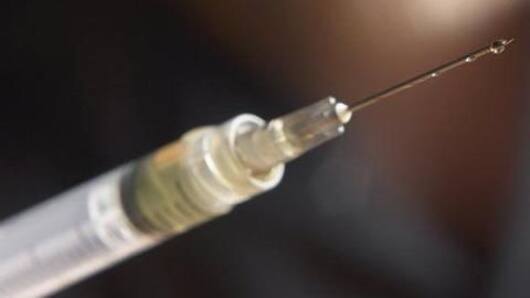 An unqualified quack in UP's Unnao used to "treat" patients in villages nearby. In the process, he ended up infecting at least 38 people with HIV by using unsterilized syringes.
But residents blame local government hospitals for it, who they say prescribed only expensive medicines and treated them badly.
What's more, health officials apparently knew of the quack spreading HIV, but didn't do anything.
In context
Could the Unnao HIV crisis have been prevented?
Quack
For locals, the unqualified quack was a 'savior'
35-year-old Rajendra Yadav, who cycled from village to village offering medicines and advice at just Rs. 10, isn't qualified to do so, but for the locals, he was a "savior."
Recently, authorities found that he used the same syringe for several people and had infected about 40 with HIV.
But locals hold doctors and staff at government hospitals responsible.
'Government doctors were rude, forced us to buy expensive meds'
"Yadav used to give us respect and was polite. Doctors at the community health centre misbehave with us and scold us," said Deendayal, one of Yadav's patients. "They never gave medicine for free but asked to get it from specific medical stores," he added.
Love India news?
Stay updated with the latest happenings.
Notify Me
Treatment
Patients now undergoing treatment in Antiretroviral Therapy Center, Kanpur
Many of the HIV-infected people are now undergoing treatment in Kanpur.
Meanwhile, a case has been filed against Yadav, who's on the run. Police are finding it hard to locate him as no one has his address and his phone is switched off.
But according to HT, this could have been prevented if former chief medical officer (CMO) Rajendra Prasad had taken timely action.
Authorities
Then CMO was informed at least twice about the crisis
In July'17, then chief medical superintendent (CMS) of Unnao district hospital US Dixit wrote to Prasad, intimating him that several Bangarmau residents were affected by HIV.
"The patients said...they developed the condition after being injected by (a) quack," the letter said.
Dr SP Chowdhary, now CMO, had also made similar complaints when he was CMS, calling the situation unusual.
But no action was taken.
Action
New CMO finally took action and launched probe
However, Prasad says he doesn't recall any letters. Else, "I'd have forwarded them to the nodal officer for necessary action."
He didn't take action even after an NGO organizing a health camp in November'17 detected 13 people with HIV.
Prasad was suspended after doctors were found conducting eye surgeries in Nawabgunj under torchlight.
The HIV crisis was finally probed after Chowdhary was appointed.