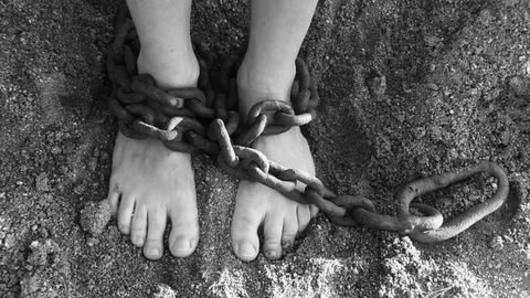 How Delhi Police rescued 5-year-old kidnapped boy
The kidnap and rescue of Vihaan Gupta, a five-year-old boy in Delhi, is no less thrilling than an Abbas-Mustan film.
He was abducted from his school bus on the morning of January 25, a fourth attempt by the kidnappers in one week.
After 12 days of investigation and manhunt, he was rescued unhurt from a Ghaziabad apartment.
Here's a low-down on key events.
The boy was held captive in Sahibabad's Shalimar City
Vihaan was held hostage in a fifth-floor flat of Sahibabad's housing society, Shalimar City.
Two armed, masked men lived with him at all times. They regularly shot photos/videos of him on their phone and sent them to his parents as proof of his safety.
They made ransom calls from different locations in East Delhi and Ghaziabad. They demanded Rs. 60 lakh, reported Hindustan Times.
Kidnappers wanted to make quick money
Nitin Sharma, a 28-year-old dhaba owner, was the mastermind behind the kidnapping. According to the police, he wanted the money to support his "lavish lifestyle". Hoping to make quick bucks, two unemployed East-Delhi youths, Ravi (24) and Pankaj (21), assisted Nitin in executing his plan.
Love India news?
Stay updated with the latest happenings.
Yes, notify Me
It took 18 cops 90 minutes to nab the mastermind
Vihaan's rescue operation was named "C-River" after the mall outside which the ransom was to be delivered.
Thanks to technical surveillance and informers, the Delhi police's crime branch were able to trace Nitin's location on late Monday evening.
They found him buying food in Vivek Vihar. It took 18 cops and a 90-minute chase across East Delhi to finally intercept his car in Seemapuri.
One kidnapper dead, other two arrested
The police found the hideout's location from Nitin. In the ensuing gunfight at the flat, Ravi was shot dead. Nitin and Pankaj got injured and were arrested.
The cops found Vihaan hidden under a bed in one of the rooms, terrified but unhurt. They had to persuade him that they weren't criminals before they could take him with them.
Someone close to Vihaan's family may be involved
The police suspect the involvement of someone close to the family.
RP Upadhyay, special commissioner (crime branch), told HT, "The kidnappers knew that the boy's father, Sunny Gupta, had got Rs. 57 lakh in a recent business deal."
They also spoke to Gupta, a plastic-goods wholesaler, through a WhatsApp call.
Vihaan isn't talking much after the incident but is safe and with his family.
How did Nitin get injured in the 'ensuing gun fight' when he was already in custody of police after the car chase?
Asked 2018-02-08 11:07:40 by Anonymous
Answered by NewsBytes
The police took Nitin to the hideout with them. They used him to ask his teammates to open the door of the flat. However, on seeing Nitin, the other two got suspicious and started firing. The cops fired back in retaliation and had to break open the door. Since Nitin was at the crime scene, he got injured during the gunfight.