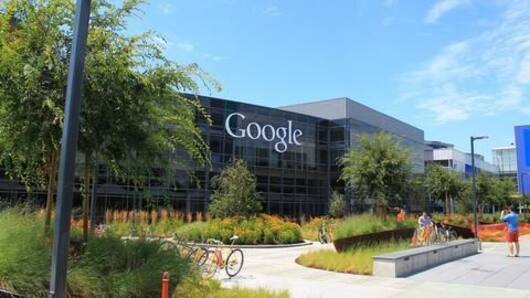 As 'Internet Saathi' reaches TN, state bats for Google Center
Google has taken its 'Internet Saathi' program to Tamil Nadu (TN), aiming to cover 4,000 villages across six districts in Phase I.
Through this initiative, rural women will be trained to use the internet. It also has exclusive schemes for small businesses, youths and others.
TN now wants a Google Center as well as Project Loon in the state.
Internet Saathi was launched as a pilot in 2015
Internet Saathi was launched in Rajasthan in July'15 by Google and Tata Trusts. Under it, selected startups can get Google Cloud credits and access, mentorship and advisory support.
Google also works with state governments to make their sites mobile-friendly, launch programs to help local businesses get online, and train children in online safety.
The initial aim was to take Internet Saathi to 3L villages.
Aim to get 6,00,000 rural women in TN online
Special focus is on increasing the number of women using internet in rural India.
The ratio of new female-male rural internet users increased from 0.1 (2015) to 0.3 (2017).
In TN, Google aims to help 6L rural women get online in Phase I.
Initially, the program will cover Pooriyampakkam, Chinnasalem, Sankarapuram, T. Kallupatti, Kannarapettai and Iyyanapuram villages.
Love India news?
Stay updated with the latest happenings.
Yes, notify Me
Next plans in discussion: a Google Center in TN
TN now wants Google to set up a Google Center in the state after Delhi, Hyderabad, Bengaluru and Mumbai.
"(Google) has said possibilities are there," conveyed IT Minister M. Manikandan.
The government is thinking of inviting Google CEO Sundar Pichai to the state. If that doesn't happen, state ministers would go to the US to meet him, Manikandan said.
TN also wants 'Project Loon' to help disaster-prone Chennai
However, it's the 'Project Loon' being discussed that might set TN apart. This is a high-altitude 'balloon facility' to provide internet connectivity.
Chennai, a disaster-prone zone, will benefit a lot from it, officials said.
"Once the balloon is set up, it will provide internet connectivity in a 20km radius. When natural disasters happen, people won't lose communication and can access the internet," Manikandan said.