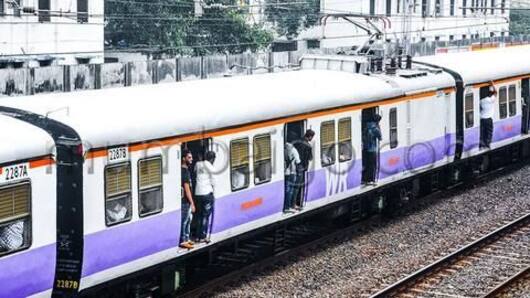 Mumbai theft victim falls off train, loses fingers, foot crushed
A 23-year-old woman in Mumbai was severely injured when she fell off a moving train and was hit by another in a robbery bid.
A minor, while trying to steal her cellphone, hit her on the hand when she was standing on the footboard, and she lost her balance.
She reportedly lost fingers on her left hand and a part of her right foot.
Dravita was going to office when the mishap happened
Yesterday morning, Dravita Singh boarded a train to CSMT on her way to office.
After crossing Sandhurst Road, she received a call, but the network was poor inside, so she went to the door and stood on the footboard while on phone.
As the train exited Masjid Bunder, a young boy on a signal pole hit her hand and took off with her phone.
She was hit by a train after falling off
In the chaos, she lost her balance and fell out on to the parallel track.
She managed to roll out, but a train heading towards Kurla hit her.
She was immediately rushed to JJ Hospital, from where she was shifted to Bhatia Hospital.
Her right foot and left-hand fingers were severely crushed. A surgery had to be performed to remove those parts.
Love India news?
Stay updated with the latest happenings.
Yes, notify me
Minor booked for attempt to murder
There was no CCTV camera in the vicinity, so police used their informer network and traced Dravita's phone to Ruksana, the alleged mastermind of the racket.
"She buys stolen cellphones from minors and sells them at a profit," said DCP Samadhan Pawar.
Ruksana and the thief were arrested. The latter has been booked for attempt to murder.
Meanwhile, Dravita is coping well, doctors said.
How many country in all world please tell me answer
Asked 2018-08-08 11:19:39 by anoop indian army
Answered by NewsBytes
At present, according to UN, there are 193 countries in the world with sole control over their territory.
How many district in India
Asked 2018-08-08 11:19:06 by anoop indian army
Answered by NewsBytes
There are total 712 districts in India as per the official portal of government.