Allahabad law student dies after brutal assault at restaurant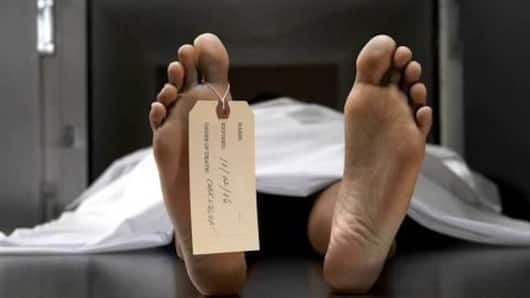 A second-year law student of Allahabad died after he was brutally assaulted over an altercation at a restaurant.
He slipped into a coma, and eventually succumbed to his injuries.
Horrific videos have gone viral, where he's seen being thrashed with hockey sticks, metal rods and bricks.
The main accused has been identified as a Railways employee. One has been arrested.
In context
Men assault law student outside Allahabad restaurant
Details
A confrontation broke out after some men abused Dileep's group
26-year-old Dileep Saroj, a Pratapgarh resident and a student of Allahabad Degree College, was out with his friends for dinner on February 9.
As they sat on the stairs of a restaurant at Colonelganj, some men pushed past them, so they confronted the group.
An altercation ensued and the men started hitting Dileep. Even a waiter got involved and attacked him.
Assault
Dileep was beaten with bricks, metal rods, hockey sticks
The men then dragged him out of the restaurant and assaulted him. Dileep's friends and the restaurant owner are seen trying to stop them, but failed.
The men hit Dileep's head and legs with bricks, metal rods and hockey sticks.
Afterwards, some youths are seen lifting an unconscious Dileep on to a motorbike and rushing him to the hospital.
He died yesterday morning.
Love India news?
Stay updated with the latest happenings.
Notify Me
Action
Main accused identified, waiter arrested
Dileep's friends were attacked too and suffered minor injuries. Later, his brother filed a police complaint.
Through CCTV footage, police have identified the main accused as Vijay Shankar Singh, a Railways TTE, and is on the lookout.
The waiter has been arrested and some others, including the restaurant owner, detained for questioning.
Three policemen have also been suspended for dereliction of duties, TOI reported.
One accused arrested, hunt on for others
Main accused arrested in death of an LLB student of #Allahabad University; the student died after being thrashed by a group of people during an argument in Allahabad's Katra Bazar. pic.twitter.com/uEIgPKbbrc

— ANI UP (@ANINewsUP) February 11, 2018