'Debt-ridden' Vijay Mallya allowed to spend Rs. 16L a week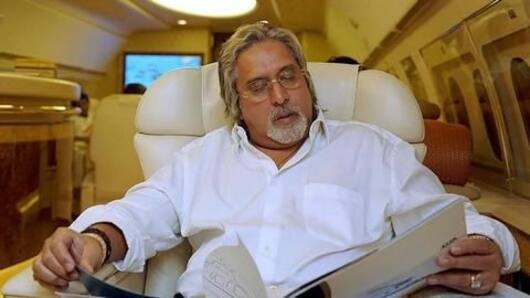 Vijay Mallya owes Rs. 9,800cr to Indian banks. Another Rs. 577cr was just added to his debts after Kingfisher Airlines lost a case against Singapore's BOC Aviation.
But his expenses show no sign of the mess he's in.
The London High Court has raised his weekly allowance from £5,000 (Rs. 4.5L) to £18,325 (Rs. 16L).
In comparison, an average Indian earns Rs. 1.07L annually.
In context
Mallya is still the 'King of Good Times'
Cases
13 Indian banks, Singapore-based aviation co accused Kingfisher of fraud
Based on a judgment by India's Debt Recovery Tribunal (DRT), 13 Indian banks lodged a complaint with English courts stating he owes them Rs. 9,853cr.
To add to it, Kingfisher recently lost a case against BOC Aviation, which had accused it of not paying dues for leased aircraft.
The UK High Court decided against Kingfisher, awarding BOC roughly $90mn (Rs. 577cr) in claims.
Assets
Amid cases, a freeze on his assets worth Rs. 10,210cr
Meanwhile, Indian banks have obtained a freeze order on his assets worth Rs. 10,210cr.
If banks win the case against Mallya, the UK would transfer his assets to them or sell them and transfer the proceeds to banks.
If they lose, the freeze will be lifted.
Mallya has moved court seeking quashing of the freeze order and of registration of DRT's judgment with English courts.
Love India news?
Stay updated with the latest happenings.
Notify Me
So why was his allowance raised?
Despite such severe cases, the London high court raised his weekly allowance. "If he is used to a luxury lifestyle then the court will not suddenly make him live on £200 (Rs. 17,000) weekly," explained Sarosh Zaiwalla, senior partner at Zaiwalla & Co. LLP London.
Extradition
India fights for Mallya's extradition, but is it worth it?
India is currently fighting for Mallya's extradition from the UK. The next hearing is on March 16.
But according to Zaiwalla, who has worked with the Indian High Commission in London, the case was a mistake. If he does get extradited and declares himself bankrupt, he will only go to jail.
"With the freezing of assets, there's the possibility of an amicable settlement."