Defense Ministry to acquire new advanced weapons worth Rs. 16,000cr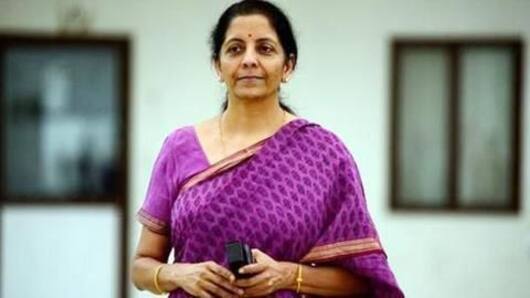 The Defense Ministry has approved mega weapons acquisition proposals worth Rs. 15,935cr.
This includes 7.4L assault rifles, 5,719 sniper rifles and light machine guns (LMGs).
Rs. 1,819cr has been allocated for fast-track purchases for operational purposes, to be completed in a year.
Purchase of the rest can take a few years.
The Army had asked for new weapons as far back as 2005.
In context
DefMin clears mega weapons acquisition proposals
LMGs
16,500 LMGs to be fast-tracked for troops at the borders
Under the latest acquisition, 16,500 LMGs will be acquired under the fast-track procedure (FTP) to meet operational requirements of troops at Pakistan and China borders.
The remaining quantity will be procured under the 'Buy and Make (Indian)' categorization "through a tie-up between an Indian vendor and a foreign armament company," a ministry official said.
The three forces combined require 43,732 new LMGs.
Rifles
A big push to 'Make in India' with rifle purchases
The 7.4L assault rifles will also be bought at Rs. 12,280cr under the Buy and Make (Indian) categorization. They will be produced in India by both public and private sectors.
However, the sniper rifles, to be acquired at Rs. 982cr, will be brought under 'Buy Global' categorization, an official said.
Their ammunition will meanwhile be "initially procured and subsequently manufactured in India."
Love India news?
Stay updated with the latest happenings.
Notify Me
Others
Carbines and new-generation assault rifles also under procurement
Last month, the ministry had approved the FTP for 72,400 new-generation assault rifles and 93,895 close-quarter battle carbines for Rs. 3,547cr.
To enhance maritime warfare capabilities, acquisition of indigenous "Mareech" advanced torpedo decoy systems (ATDS) was approved.
These will be procured from Bharat Electronics Limited at Rs. 850cr.
For other purchases, tenders will now be floated for technical and commercial bids.
Current
Army currently using outdated machinery with ancient features
The army is currently using the 5.56mm INSAS rifles, the 9mm sub-machine carbines, and the 7.62mm Dragunov sniper rifles (800m range).
The latter lacks modern magnification and sight systems, bipod stands, and reasonably-priced ammunition.
They will now be replaced by 8.6mm sniper rifles (1,200m range).
Several weapons acquisition proposals throughout the years have been rejected for various reasons, from corruption to unrealistic technical parameters.