IAS aspirant murders 7-yr-old, then 'helps' family's month-long search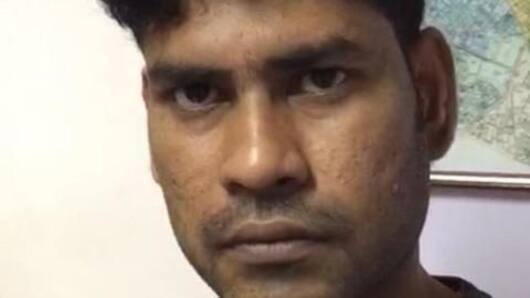 A 'close friend' of a Delhi family, a suave 'CBI officer,' stayed with his former landlords as they searched for their kidnapped 7-year-old boy for almost 40 days.
Avadhesh Sakya, who claimed he was earlier with the Intelligence Bureau and the I-T department, assured all help and constantly accompanied the family.
But finally, they discovered it was this man who had murdered their son.
In context
The murderer who 'helped' search for 7-year-old victim
About
The failed IAS aspirant who had successfully duped everyone
27-year-old Sakya from UP was a tenant of the Sainis in Swaroop Nagar three years ago, till he shifted to a nearby place.
He was close to almost the entire family except 7-year-old Ashish Saini's parents, who apparently despised him.
But everyone knew Sakya, actually a failed IAS aspirant, as an educated government official who spoke fluent English and owned a bungalow and car.
Murder
Sakya murdered the child, then joined in the search
On January 7, Ashish went to Sakya's house, who had called him to supposedly gift him a bicycle.
He then smothered him with a scarf, stuffed his body in a suitcase and hid it in his bed box.
For the next 37 days, Sakya stayed with the family, ate with them and guided them.
He also kept giving them 'updates' about the search operations.
Love India news?
Stay updated with the latest happenings.
Notify Me
To cover the stench, he killed rats and used deodorants
Whenever police was searching the neighborhood, Sakya would manage to deflect them from his own home. Once, when Ashish's father visited his house and found a foul smell, Sakya pointed to a dead rat and immediately sprayed a bottle of perfume.
Arrest
Sakya arrested almost 40 days after the crime
Finally, Ashish's family got suspicious and told police the child was last seen going to Sakya's house.
When cops raided his place, they found rat poison and over 10 deodorant cans and perfume bottles.
Police say he was planning to extract ransom from Ashish's parents.
But the couple, who admits he was "irritating and a loudmouth," claims they never abused him.