Woman's hair gets caught in go-kart wheel, scalp ripped off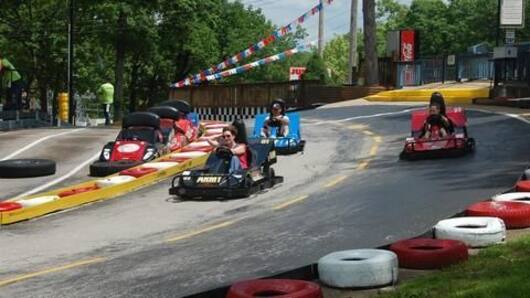 In a gruesome accident, a 28-year-old woman died after her hair got caught in a wheel of a go-kart, forcing her scalp off her head.
The mishap happened at an amusement park called Aqua Village in Pinjore yesterday. The government had leased it out to a private contractor in 2013.
The incident has raised questions on safety features in such activities.
In context
In freak accident, Punjab woman dies while go-karting
Details
The family was out on a leisure trip
Puneet Kaur, a resident of Rampura Phul in Bathinda, was visiting the park along with her husband, their two-year-old son and three other family members.
The six people booked four go-karts. Puneet and her husband sat in one while their son was with his grandmother in another.
As their first lap was about to finish, her hair got caught in a wheel, police said.
Status
Police probing incident, relatives' statements to be recorded
Go-karting was stopped immediately. Puneet was rushed to a hospital, from where she was transferred to Panchkula's General Hospital.
But she was declared brought dead.
The park management claimed they had hired a person to "check that all people wear proper headgear and follow other rules before using a go-kart."
Investigations are on. The kin's statements will be recorded.