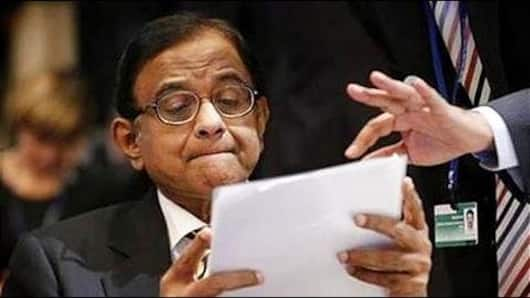 Chidambaram approaches SC seeking "fundamental-rights" protection amid CBI, ED raids
Senior Congress leader and former Finance Minister P Chidambaram moved the Supreme Court seeking protection of his fundamental rights, following the raids and summons to his son Karti by CBI and Enforcement Directorate.
Both the agencies are probing the cases of violation of Foreign Investment Promotion Board's rules for approving the Aircel-Maxis and INX Media deals when Chidambaram was the Finance Minister.
Here's more.
Petition filed to protect and defend Chidambaram's rights
Chidambaram's petition to the apex court says that the writ petition was filed for defending and protecting his fundamental rights under "Articles 14 (equality before law), 19 (freedom of speech and expression), and 21 (right to life and personal liberty) of the Constitution."
The petition also seeks the protection of Chidambaram and his family's right to privacy and right to live in dignity.
CBI, ED maliciously leaked false information causing humiliation
In his plea, Chidambaram claimed that the CBI and ED conducted vexatious searches (without sufficient grounds, to cause trouble) and issued summons to his son as part of "political vendetta".
He said these agencies also "unreasonably questioned" people, "unlawfully attached fixed deposits," and leaked false information causing "extreme harassment, anguish, and humiliation" not only to him but also his son and his friends.
Love India news?
Stay updated with the latest happenings.
Yes, notify me
Govt. officers admit FIPB approvals were in order: Chidambaram
Chidambaram said that he and his son have "categorically denied" any wrongdoings in the FIPB approvals in the Aircel-Maxis and INX Media cases.
The Congress leader, who is also a senior advocate, added that every government officer examined by the CBI and ED in connection with these cases have also said that the FIPB approvals in these two deals were "entirely in order."
Can CBI, ED probe offenses without FIR naming us: Chidambaram
Chidambaram stated he is the "real target" of the "motivated actions" of CBI/ED, but these two agencies didn't accuse him or the other public servants of any offenses in the Aircel-Maxis and INX Media cases.
Raising a legal issue, the Congress leader questioned whether the CBI or ED could probe the "alleged" offenses against him and his son without an FIR naming them.
Chidambaram seeks SC's direction to prohibit illegal probe
The former Finance Minister has sought the apex court's directions to the CBI and ED, prohibiting these agencies from "continuing with the illegal probe" against him and Karti, causing "repeated harassment" to him, his son, and family members.
Chidambaram's role in Aircel-Maxis and INX Media cases
In May 2017, CBI filed an FIR regarding alleged irregularities in the clearance given by FIPB to INX Media in 2007 for receiving Rs. 305cr overseas funds when Chidambaram was the Finance Minister and the FIPB Chief. ED had registered a money laundering case for the same.
CBI and ED are also probing the irregular FIPB clearance to the Rs. 3500cr 2006 Aircel-Maxis deal.