Gujarat: Private-school fees for higher-secondary science students raised to Rs.30,000
India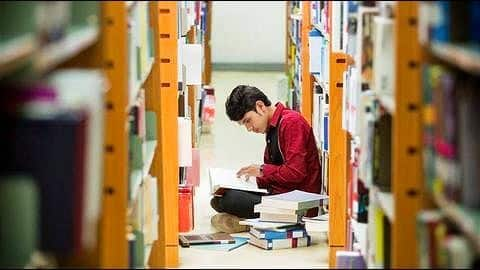 The Gujarat Government raised the upper limit for fees for higher secondary students in the science stream in private schools to Rs. 30,000 per year from the earlier cap of Rs. 27,000.
The cut-off was revised after the Supreme Court, in its interim order earlier this month, directed it to do so after hearing representations from the schools and parents' associations.
Here's more.
Quote
Schools spend more for science stream: Gujarat Education Minister
"Considering that schools have to spend on laboratories for its science stream, like purchase of chemicals and appointment of laboratory assistants, we have decided to raise the cut-off for higher secondary (science) to Rs. 30,000 from Rs. 27,000 presently," said Gujarat Education Minister Bhupendrasinh Chudasama.
Other Grades
Upper fee limits for other private school students unchanged
The government had left the upper fee limits for pre-primary and primary, secondary and higher secondary (general) unchanged at Rs. 15,000 and Rs. 25,000, respectively, Minister Chudasama added.
"Private schools charging fees more than the prescribed limit will need to submit their proposal with the fee regulatory committee (FRC) before imposing any hike within two weeks, that is by March 14," he said.
Fee Limits
Fee limits fixed as per Gujarat Self Financed Schools Act
The fee limits had been fixed as per Gujarat Self Financed Schools (Regulation of Fees) Act, which came into force in Apr'17, with the aim to control the "exorbitant fees" charged by private schools "in the absence of a clear law" regarding it.
The Act was challenged by self-financed schools in the High Court which, in its December 27 order, held it "constitutionally valid."
SC Order
Revised cut-off is provisional as per apex court order: Chudasama
The HC order was challenged in the Supreme Court, which directed Gujarat's government to reconstitute the fee regulation committee and revisional authority.
SC also directed that upper-limit for fees to be charged by private schools, as decided in the Act, should be revised.
It ordered that no coercive action be taken against schools, which didn't meet the deadline to submit its proposal with FRC.