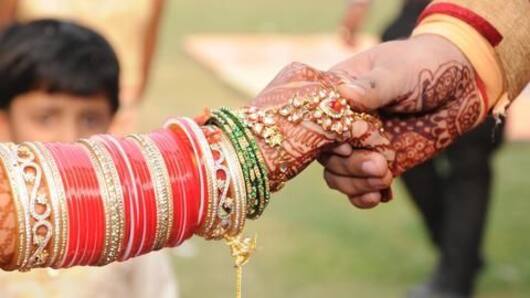 Uttar Pradesh: Couple ties knot on a moving train
In what seemed like a bid to be on the right track, a couple tied the knot on board a flower-bedecked train, with the ceremony solemnized by spiritual guru Sri Sri Ravi Shankar.
Pharmacist Sachin Kumar and tax department employee Jyotsna Singh Patel were wedded somewhere between Gorakhpur and Lucknow in Uttar Pradesh on Wednesday, a report said.
Here's more.
Weddings should be simple: Sri Sri Ravi Shankar
"This is the way to conduct weddings - simply. It is a message I want to send everywhere that weddings should be simple and people need not take loans and spend lakhs for it," said Ravi Shankar, the founder of the Art of Living group.
The marriage was solemnised by Ravi Shankar on the special train in which he has been travelling for a yatra across UP.