Congress to highlight BJP's 'hollow promises' in MP Assembly polls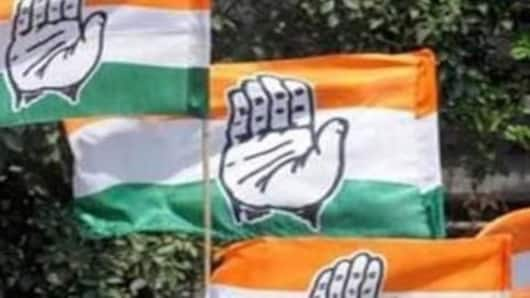 The Congress's victory in the recent Assembly bypolls in Madhya Pradesh has made the party upbeat. It has now decided to campaign aggressively against the ruling BJP in the state elections due later this year.
Out of power in the state since the last 14 years, the Congress is planning to highlight the "unfulfilled" promises of CM Shivraj Singh Chouhan.
Here are the details.
In context
Congress to highlight BJP's 'hollow promises' in MP
Congress: CM Chouhan is a man of hollow promises
MP Congress chief spokesperson, KK Mishra said, "Chouhan's promises are only on paper and therefore, we will project him as the 'Ghoshnaveer' (a man of hollow promises) to expose the BJP."
The comparison
Congress deflated CM Chouhan's claims and promises
Mishra further said in 2013, hardly any top leader had campaigned in these areas. However, this time, Chouhan and his cabinet camped, but in vain.
Even though Chouhan announced various measures for both the constituencies, the Congress deflated his claims saying that when the BJP, despite being in power, had not done anything in the last 13-14 years, it won't do anything even now.
Love India news?
Stay updated with the latest happenings.
Notify Me
Upcoming polls
In upcoming polls, Chouhan government's failure to be pointed out
Another Congress spokesman, Pankaj Chaturvedi, said during the forthcoming Assembly polls, his party will point out Chouhan government's failure on the economic front, the state's high malnutrition and infant mortality rate, and the crime graph, among others, to corner the BJP.
"The state has more than 11 lakh registered unemployed youths and the government managed to provide jobs only to 450 people," Chaturvedi claimed.
Defense
BJP defends Chouhan, saying he chalked out schemes with 'sensitivity'
"The state's economic growth rate too has come down from 14 percent to 7.8 percent in the BJP's tenure," he said, adding that the Congress will highlight all these issues during the campaign for the state Assembly polls.
However, the state BJP spokesman, Rajnish Agrawal, said the Chief Minister has always chalked out welfare schemes with "sensitivity".