India
Greenpeace India fires rape accused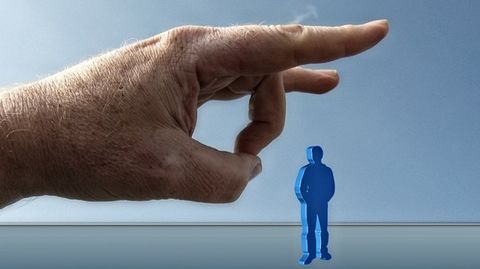 Following the sexual harassment and rape scandal, Greenpeace India has fired two of it employees, one being accused of rape and the other being accused of harassing numerous employees.
It has set up an Internal Complaints Committee to make up for its previous failures in the handling of delicate matters.
It has also promised to ensure that such an event doesn't happen again.
In context:
Greenpeace: not in peace anymore!
9 Apr 2015

Greenpeace India's bank accounts frozen
Government suspended Greenpeace India's license for 6 months and froze 9 bank accounts since its actions affected India's political and economic interests.
The NGO was found to be violating Foreign Contribution Regulation Act.
It had received Rs. 53 crore in donation over the past 7 years.
The license could be suspended permanently if the company fails to make a satisfactory presentation to the Government.
5 May 2015

Greenpeace India staring at a shutdown over lack of funds
Love India news?


Stay updated with the latest happenings.
27 May 2015

Greenpeace India sighs in relief
Delhi High Court allowed Greenpeace to use two of its domestic accounts which were earlier frozen by the government, to access fixed deposits.
Greenpeace had filed a plea with the court requesting them not to cancel their registration and told them they were facing an imminent shut-down due to lack of funds.
World's largest environmental organization

Greenpeace International has a membership of over 3 million people with offices in about 40 countries and a global empire of about $360 million.
8 Jun 2015

Greenpeace activist denied entry in India
An Australian journalist and Greenpeace activist Aaron Gray-Block was denied entry in India when he arrived at the Bengaluru airport as his name was on the Home Ministry's "blacklist".
Sources claimed that Gray-Block had previously campaigned against mining in Mahan coal block in Madhya Pradesh and had criticised the Indian government on his blog.
The NGO strongly condemned the government's actions against their activist.
16 Jun 2015

Sexual harassment and rape allegations hit Greenpeace India
Greenpeace India was hit with a fresh controversy as one of its ex-staffers went public with allegations of rape and sexual harassment by her colleagues.
The victim said she was too traumatised to speak about her rape before, which took place in 2013 and reported the fallacies of the NGO's HR system.
The NGO issued an apology and promised an investigation into the matter.
Love India news?


Stay updated with the latest happenings.
17 Jun 2015

Greenpeace India fires rape accused