SBI slashes minimum balance non-maintenance fines by up to 75%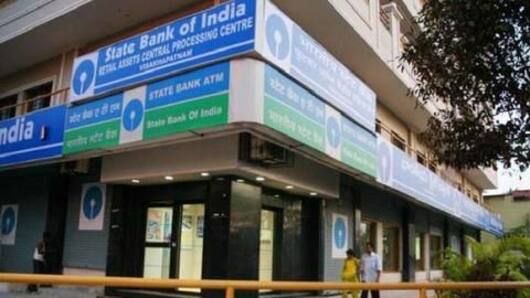 Bringing major relief to customers, the SBI, India's largest public lender, has slashed penalties for non-maintenance of Average Monthly Balance (AMB) in savings accounts by as much as 75%.
The new rates, effective April 1, would benefit over 25cr customers.
This comes over two months after the finance ministry reported SBI had earned Rs. 1,771cr from fines levied on AMB non-maintenance during April-November'17.
In context
SBI drastically slashes AMB non-maintenance penalties
New rates
What are the new penalties?
Under the new rates, customers in Metro and Urban centers will have to pay a fine of Rs. 15 per month instead of Rs. 50 for non-maintenance of AMB.
In Semi-Urban and Rural Centers, fines of up to Rs. 12 per month, instead of Rs. 40, will be levied.
There's an additional GST of Rs. 10 in all cases.
Love India news?
Stay updated with the latest happenings.
Notify Me
Factors
Why does it need to levy a penalty anyway?
SBI has defended the non-maintenance penalties citing increase in expenses: one of its biggest expenditures is on maintenance of Jan Dhan accounts and on linking Aadhaar with accounts.
Moreover, it provides many services in comparison to the penalty levied, it said, including free cheque books, some free ATM transactions a month and free branch transactions.
The earnings from AMB fines are "meager," it claimed.
So what balance should customers maintain in their account?
Currently, the AMB for Metros/Urban, Semi-Urban and Rural centers is Rs. 3,000, Rs. 2,000 and Rs. 1,000 respectively. SBI's earnings from AMB non-maintenance penalties during April-November'17 (Rs. 1,772cr) was more than its net profit of Rs. 1,581.55cr during the July-September'17 quarter.
Details
AMB penalties were reintroduced this fiscal after six years
SBI had re-implemented AMB penalties this fiscal year after a gap of six years.
Penalties in Metro/Urban centers ranged between Rs. 40-100, and between Rs. 25-75 for Semi-Urban and Rural centers.
In October, after backlash, fines and AMB requirements were slashed by up to 50%.
Jan Dhan accounts, basic savings bank deposits, pensioners, social welfare beneficiaries and minors' accounts are exempt from AMB requirements.