Chhattisgarh: 8 CRPF personnel killed in blast triggered by Naxals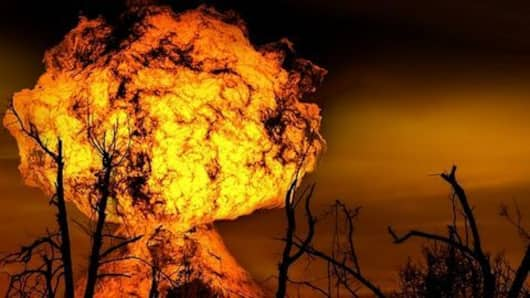 At least eight personnel of the Central Reserve Police Force (CRPF) have been killed in a Maoist attack in Chhattisgarh's Sukma district on Tuesday.
The suspected Maoists blew up their mine-protected vehicle (MPV) to make the explosion, an official said.
According to reports, around 10 jawans were also injured in the explosion, but there was no official confirmation yet, he said.
Here's more.
In context
8 CRPF men killed in Chhattisgarh
The blast
Personnel were conducting area-domination operation during the explosion
A paramilitary official said the blast occurred when a team of CRPF's 212th battalion was patrolling in a forest in Kistaram area of Sukma, located around 500 km from Raipur.
They were conducting an area-domination operation in the forest of Kistaram when the Maoists blew up the CRPF's mine-protected vehicle, he said.
The rebels used a lot of explosives to blow up the vehicle.