PNB scam: Bank rejects Nirav Modi's offer, demands full repayment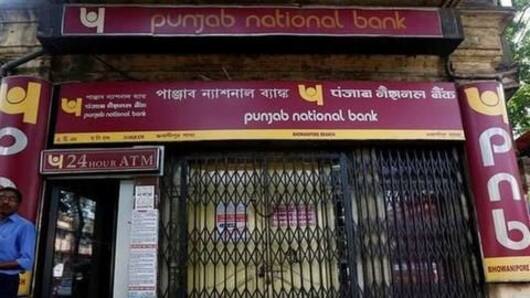 In a strongly-worded letter, PNB has rejected Nirav Modi's "vague" offer of partial repayment in the Rs. 12,650cr scam, asking him to pay the entire amount immediately.
"Your proposal lacks bonafides, genuineness and even credibility," it wrote.
It also dismissed allegations it had damaged the brand's value, saying, "Having committed serious fraud for several years... you cannot expect (us) not to take legal recourse."
In context
After Nirav Modi's letter, PNB hits back
Scam
How India's biggest scam unfolded
Nirav Modi, diamantaire to global celebrities, and Mehul Choksi, Gitanjali Gems chairman, have been accused of defrauding PNB of Rs. 12,650cr.
Firms linked to them allegedly acquired fraudulent letters of undertaking (LoUs) from PNB during 2011-17 and based on them, obtained loans from foreign branches of Indian banks.
Modi, his family and Choksi left India weeks before the scam was detected last month.
Blame game
Modi blames PNB's "anxiety" for failure to repay loans
In a letter to the PNB management, Modi blamed the bank's "anxiety to recover dues immediately" for his failure to repay the loans.
"The erroneously-cited liability resulted in media frenzy" which destroyed his "brand and business" and left him unable to discharge dues, he wrote.
Moreover, PNB had earned crores of rupees on the facility it was offering his firms, he added.
Love India news?
Stay updated with the latest happenings.
Notify Me
Modi offers assets worth roughly Rs. 2,250cr as repayment
In the February 26 email, Modi also made an offer of partial repayment. To settle his liabilities, he offered jewelry worth Rs. 2,000cr, current account deposits of Rs. 200cr and immoveable assets worth Rs. 50cr.
PNB
'You built your brand from money fraudulently got from us'
But PNB noted he hadn't given details of his offered assets, adding, "You're aware of the fraud you committed and yet you propose to pay a paltry amount."
"In fact, you have built your eponymous brand from the illegal money that you fraudulently got from (us)."
About his request to pay employees' salaries, PNB said it "continues to be solely your obligation."