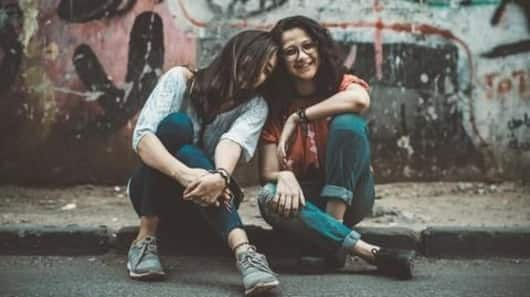 Meet Indo-Anglians: India's newest, fastest growing caste
In the last decade or so, a new, rather influential demographic of Indians has emerged.
They are easily distinguishable - upwardly mobile, urban, highly educated, usually bound in inter-caste/inter-religious marriages.
But their most defining feature? They predominantly speak English, even at home.
Introducing Indo-Anglians (IAs), India's newest, fastest growing caste. You know them. In fact, you might be one of them.
Here's how.
Who are they?
Though they don't think of themselves as a distinct caste, Indo-Anglians fulfill the primary condition for being considered one - they marry strictly within their group, in this case fellow English speakers with considerable exposure to westernized culture and the confidence to navigate within IA circles.
They are the only Indian class/caste that's bound not by birth, money or religion but proficiency in English.
They are essentially metropolitans
A highly urban lot, Indo-Anglians are primarily found in the top seven Indian metro cities (Mumbai, Delhi, Bangalore, Chennai, Pune, Hyderabad, and Kolkata), across hill stations and in Goa.
Within these cities also, they are concentrated only in certain areas:
NCR: Gurgaon, parts of South Delhi
Mumbai: South, Western Suburbs from Bandra to Andheri
Bengaluru: Indiranagar, Koramangala, certain gated communities on Outer Ring road
Love India news?
Stay updated with the latest happenings.
Yes, notify me
Not traditionally religious, they thrive on professional identities
They practise few caste/religious conventions, dress up on occasions, are lonelier, thrive on professional identities, have limited connect with relatives and often follow new-age spiritual gurus.
They are mostly vegetarian but aren't opposed to having a meat-eating partner. Vegetarianism for them is a moral choice, not a religious norm.
Their children have 'first-world yoga names' (Aryan, Kabir, Kyra, Tia, Shanaya) and attend international schools.
They can't function without Apple, Netflix, FabIndia, Starbucks
Economically, they belong in the top 1% bracket and have consumption patterns similar to middle-class households abroad.
They willingly pay premium price for quality, be it organic food or posh education for their kids.
Indo-Anglians love using products that help build their personal brand and influence their social identity. They can't do without Apple, Netflix, FabIndia, Starbucks, Anokhi, Good Earth, Neemrana and the like.
Why the rise? 
Their unprecedented growth and future proliferation can be attributed to a steep rise in westernization, demand for English education and inter-caste/inter-community marriages.
The most visible and yet invisible class among Indians, they are often mistaken for the English-speaking elite. They are not. It is their English proficiency and the confidence rooted in being westernized that distinguishes Indo-Anglians, not their material possessions or traditional caste.
About the author
Written by Sajith Pai, this piece was originally published on Medium. Sajith handles strategy and innovation at Times Group. He also blogs about media, edtech and miscellany on his website.