India
DU admission-process to start next week, first cutoff in June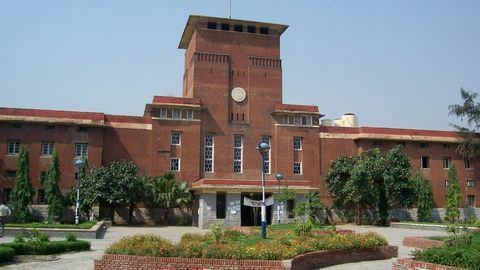 Application for undergraduate admissions into Delhi University (DU) is set to begin next week.
The first cutoff list is likely to be released in the second week of June.
This time, there will be one centralized portal for application into all courses, including the entrance exam-based ones.
This will ensure "the admission committee has access to all data at one place," an official said.
In context:
DU admission process to start by April end
17 Apr 2018

DU admission-process to start next week, first cutoff in June
Exams

For these courses, candidates need to appear entrance-exams in May
Students need to appear entrance exams for nine undergraduate courses in DU: Bachelor of Management Studies, BA (Business Economics), BBA (Financial Investment Analysis), B.Sc (Physical Education Health Education & Sports), BA (Multimedia and Mass Communication), B.Tech (IT and Mathematical Innovations), BA (Music), Bachelor of Elementary Education, and five-year integrated journalism.
Though dates haven't been declared, the exams are expected to be held in May.
Love India news?


Stay updated with the latest happenings.
Registrations for merit-based courses to continue till June

"The registrations for merit-based courses will continue till June...by then, all Boards would have declared their results. However, the registration for the entrance-based programs would get over by the third week of May," an official said.
Cutoffs

Cutoffs likely to be lower as Boards shelve moderation
The high cutoffs DU is known for, sometimes touching as much as 100%, is also likely to see a dip.
This is because the CBSE and 23 other Boards have decided to do away with moderation in Class 12 exams, a practice by which students' marks were escalated.
Interestingly, in 2016, 129 of 188 students admitted into B.Com (Honors) at SRCC were from TN.
Glitches

No need to pay till all issues resolved
This time, the university is taking care to ensure the portal runs properly; last year, it was marred by different types of glitches: important information was missing and many sections were inaccessible.
"After last year's experience, we're ensuring the portal is more student-friendly," an official said.
"Since the registration-period is pretty long, the aspirant can wait till the issue is resolved before making payment."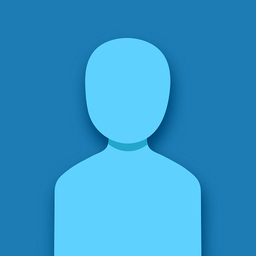 What are the best colleges for graduation in psychology in DU?
Asked on 19-04-2018 by Mits Ranga
Answered by NewsBytes
Some of the best colleges offering psychology are LSR College, Zakir Hussain College, Daulat Ram College, Gargi College, and Kamla Nehru College.

Is there any entrance exam for Psychology Undergraduate Courses in DU?
Asked on 19-04-2018 by Mits Ranga
Answered by NewsBytes
No. As of now, there is no news about any entrance exam for admission to B.A. Psychology in DU. Last year admissions to the course were merit-based.