Online IPL betting racket busted, 3 arrested in East Delhi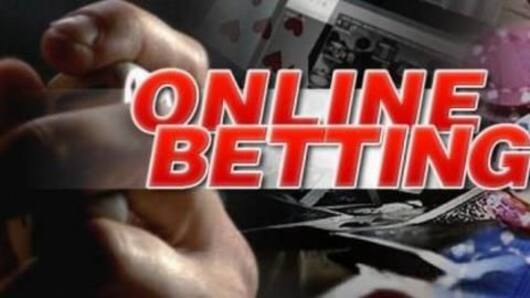 The Delhi Police revealed, on Monday, that they have arrested three bookies for allegedly running an online betting racket associated with the ongoing Indian Premier League (IPL).
The trio reportedly used a software on laptops to keep a tab on those placing bets and making financial transactions.
Delhi police raided a house in Shahdara and discovered over 80 people were involved in placing bets.
In context
Delhi police arrest 3 bookies over illegal IPL-betting
Details
Police seize gadgets from bookies
The Delhi Police seized eleven mobile phones, one laptop, television set and digital channel receiver, after the raid.
The bookies insisted they were first-timers but police believe they have been doing this since the beginning of the tournament on April 7.
Notably, the police has also busted four similar syndicates of illegal betting in Hyderabad and Telangana between April 8 and 15.
Details
Raid happened during match between Mumbai Indians and Delhi Daredevils
The bookies identified as Shekhar Gandhi, Nikhil Goyal and Dheeraj Sharma were betting on Saturday's match between Mumbai Indians and Delhi Daredevils.
"They were watching the running commentary of IPL match and updating rates, win and loss to their clients through mobile phones. They were calling each punter and accepting the bet," a police official said.
The bookies accepted around Rs. 40 lakh from 84 punters.
Love India news?
Stay updated with the latest happenings.
Notify Me
For your information
How was betting done in this case
In this case, Rs. 10,000 was the minimum amount of a bet. A senior police officer said, bookies, informed those interested in bets (usually the ones who like gambling) about matches on phone.
They would call the punters, give current rates of overs, Powerplay overs, predicted score, and fall of wickets.
After the match a balance sheet would be prepared about collected and distributed money.
Betting in IPL got Sreesanth banned; RR, CSK suspended
All forms of betting are illegal in India. A spot-fixing scandal in 2013 shook the franchise and cricketers Sreesanth, Ankit Chavan and Ajit Chandila, were slapped with lifetime bans. Further, in 2015, Rajasthan Royals and Chennai Super Kings were suspended for two years.
Why did S.Sreesanth suffer a ban?
Asked on 17-04-2018 by Armaan Pandit
Answered by NewsBytes
Sreesanth was pronounced a lifetime ban by the BCCI for his involvement in the spot-fixing scam IPL, 2013.
Who is a 'punter'?
Asked on 17-04-2018 by Manoj Panchal
Answered by NewsBytes
A punter is a gambler or speculator who places bets or makes risky investments in different fields. The term 'punter' is mostly used for people who gamble in sports.