India
India's environmental law becomes more accomodative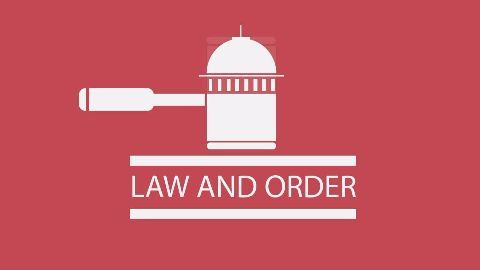 With the environment ministry suggesting changes and reductions in the previously recommended fines and provisions, the draft bill proposing substantial penalties on polluters has become less impactful.
Feedback from the industry and the public were cited as reasons for amendment.
This new version of the Environmental Laws (Amendment) Bill will be on it's way to the Cabinet for approval soon.
In context:
Civil Penalties Law in India
About

What is a Civil Penalty?
A civil penalty is a financial penalty levied by the government as a restitution for wrongdoings that are preset by legislations.
A civil penalty compensates the state for the harm done to it and thus unlike a criminal punishment, it does not carry jail time.
For example, if a person dumps garbage on a public property, he can be penalised by the state government.
22 May 2016

Stringent law on civil penalties
In order to deal with violators of environmental norms, laws providing for heavy fines and jail term are being framed by the Environment Ministry.
This legislation will ensure strict enforcement of various environmental norms in order to protect it effectively.
The ministry is planning to use technology for monitoring round the clock violations and ensuring strict implementation of environmental laws at the local level.
Love India news?


Stay updated with the latest happenings.
Focus on compliance

In an interview with PTI, Prakash Javadekar said, "The real problem is compliance. In our country, there are many laws and hundreds of rules but compliance is very weak. We must make compliance easy and violation very costly."
5 Jun 2016

India's environmental law becomes more accomodative
Differences

Former v/s Latter
For environmental damage, the new draft suggests a fine of Rs.10,000 to Rs.10 crore as compared to previously suggested Rs.5 lakh to Rs.20 lakh.
The previous draft proposed a penalty structure that would increase on the basis of the territorial extent of environmental pollution.
The new draft set the level of pollution (substantial, minor, non-substantial) measured at source as the deciding factor.
Achievements

What Prakash Javadekar has accomplished
The last two years, due to the efforts taken by the Environment Ministry, have led to an increase in the forest cover and better monitoring of industrial pollution.
2000 environmental requests were approved, unlocking an investment of Rs 10 lakh crore which had a potential of generating 10 lakh jobs.
Prakash Javadekar has noted that the Delhi pollution levels have gone down.
Love India news?


Stay updated with the latest happenings.
Development

According to data collection and environment assessment studies of

World Bank

experts, between 1995 through 2010,

India

has made one of the fastest progress in the world in addressing its environmental issues and improving its environmental quality.