India
Apollo Hospital sets up inquiry over kidney racket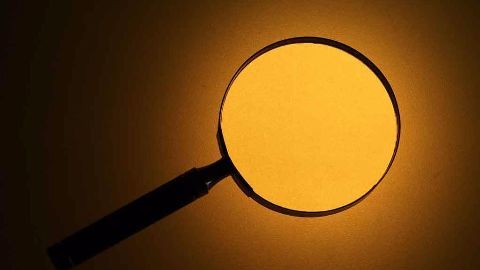 The Indraprastha Apollo hospital said that it has set up an independent inquiry committee to investigate the alleged organ sale racket.
Former Chief Justice Mukul Mudgal of the Punjab and Haryana High Court has been invited to head the committee.
According an official statement by the hospital, he would be joined by "forensic expert, N.C. Sood along with an eminent medical professional."
In context:
Illegal sale of kidneys
3 Jun 2016

Cops bust kidney black-market at Delhi's Apollo Hospital
After a month-long investigation, the Delhi Police busted a kidney racket at the prominent Indraprastha Apollo Hospital and arrested two secretaries and three touts.
DCP Randhawa stated that the touts got donors from Delhi, Kanpur, West Bengal and Chennai and forged required documents.
Following the incident, the Delhi government set-up a five-member panel to probe the racket and submit its report within 15 days.
Arrested hospital staffers

Those arrested include: Aditya Singh and Shailesh Saxena, who are assistants to a senior nephrologist and Aseem Sikdar, Satya Prakash, and Devashish Moulik, who had lured poor people to sell kidneys in exchange for money.
Love India news?


Stay updated with the latest happenings.
Modus Operandi

Luring the poor
Those involved reportedly used to lure the poor across many states to sell their kidneys.
They used to look for people desperately needing a kidney transplant and pressurize them.
Then they used to forge the required documents to establish a relationship between the recipient and donor.
The recipients were charged Rs.40-50 lakh while the donors were paid only 10% of the total amount.
Fake Documents

Kidney recipients' fake addresses
During the investigation, the police found that those, who had received kidneys from the racket, had forged their documents to hide their real addresses.
An investigation official stated that police have shortlisted three senior doctors from Apollo Hospital's in-house assessment committee that verifies the documents related to organ transplants.
It is likely that they would be questioned as they had reportedly cleared transplant-related papers.
A matter of grave concern: Apollo

Indraprastha Apollo Hospitals had stated: "We are cooperating and providing to them all information required to help them in their investigation. This matter is of grave concern and our teams are extending all support to the police."
Similar Rackets

Police serve notices to Apollo Hospital
Several teams were sent across cities to get hold Rajkumar Rao-the racket's kingpin; it is believed that he is involved in other similar rackets in Sri Lanka, Nepal, and Indonesia.
Two donors participating in this fraud are likely to be arrested.
Suspecting the association of some senior staff members and doctors, the police served notices to Apollo Hospital under CrPC sections 90 and 160.
Love India news?


Stay updated with the latest happenings.
Illegal transplants at Jalandhar and Coimbatore

The police came across five kidney transplant cases in Delhi through the same racket. Reportedly, the accused revealed about 10-15 other operations during the interrogation that were conducted in Jalandhar and Coimbatore in the last two years.
Scrutinizing Team

Other private hospitals under police scanner
Apollo Hospital was asked to join the investigation and provide transplant-related documents of the hospital that would be scrutinized by a 25-member team.
A total of five people have been arrested so far, including administrative assistants of a senior Apollo Hospital doctor.
Two prominent private hospitals of Delhi, in particular, are also being examined in the wake of the recent incident.
8 Jun 2016

Apollo Hospital sets up inquiry over kidney racket
12 Jun 2016

2 more arrested over Apollo kidney racket
Two more individuals including a personal assistant to a senior doctor were arrested in connection with the Apollo hospital kidney sale racket.
The latest arrests takes the total number to 12.
The assistant Brajesh Chauhan was detained by police from Delhi yesterday, while Deepak Kar, mentor to kingpin Rajkumar Rao, surrendered in West Bengal.
13 Jul 2016

2 senior Apollo hospital doctors questioned over kidney racket
Two senior doctors from Apollo hospital have been questioned by police over the recent illegal kidney sale racket that was operating out of the hospital.
Ashok Sarin and DK Aggarwal, nephrologists with the hospital were taken in for questioning.
The two doctors and several others were served notices under CrPC Section 160, asking them to assist in the investigations.